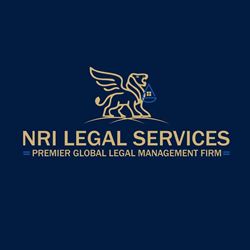 NRI Legal Services has pioneered in providing exclusive legal assistance to the Non-resident Indians and achieved the distinction of becoming a premier legal management firm around the globe.
LONDON (PRWEB) January 11, 2021
NRI Legal Services, a premier global legal management firm, announced a remarkable milestone in its exceptional journey of success. The firm has completed Twenty glorious years of delivering legal services to the Indian diaspora, related to their movable and immovable assets in India.
NRI Legal Services, founded by an enterprising and competent advocate, Nidhi Singh, reflects her immense passion for fighting injustice and standing for truth. Her exposure to NRIs' trauma in resolving their property issues back home motivated her to set up NRI Legal Services. She was able to visualize how the Indian diaspora faced harassment and frustration, coupled with their inability to travel to India, related to their assets in India and this realization was the genesis behind NRI Legal Services. Her vision of creating an organization based on the pillars of empathy, credibility and excellence in service, have made NRI Legal Services the premier firm in the world, delivering such a unique and niche service to the Indian diaspora residing across the globe. NRI Legal Services is at the pinnacle of delivering legal management services due to her astute leadership combined with an unparalleled grasp over the prevalent laws of India.
The firm has been able to stay true to its founding principles of compassion and excellence throughout its existence of Twenty years, which has given NRI Legal Services an impeccable reputation for its client servicing and response backed by unimpeachable trust and commitment to its clients. The company offers dedicated services to NRIs, and Indians settled abroad for issues related to their moveable and immoveable assets. The firms exceptionally talented, efficient and dedicated network of over 500 lawyers delivers solutions for clients across the length and breadth of India. What makes this firm's services unique and different from others is that clients do not have to go through the hassle of traveling to India for resolving their matters. This is backed by a strong local presence for the overseas Indian through the company's network of offices across the globe.
On the momentous occasion of completing twenty years, the firm announced a major expansion of its network and shall be opening over Two dozen offices across multiple countries that have a sizeable Indian diaspora. These new offices shall extend the firms network to cover all 5 continents and will truly bring the firm to the doorstep of the Indian community settled abroad. Commenting on this major announcement Ms. Nidhi Singh stated: "While it has been 20 years since I founded this firm, it still feels just like yesterday; I feel that the sky is the limit for us, and we have many horizons to conquer, to create a truly global footprint and this announcement by us of opening over Two dozen offices is a testament to our steadfast commitment of delivering solutions with excellence to the Indian Diaspora."
She further added that "The journey of NRI legal services over the span of 20 years has been one of excellence, determination and commitment. This milestone would not have been achieved without the yeoman services put in by every member of the NRI Legal Services family and the unstinting support of our clients. We believe that while we have completed an exhilarating and successful twenty years, we have just got started and there are many more milestones left to achieve for our firm!"
Media Contact:
For more information, please contact: query@nrilegalservices.com