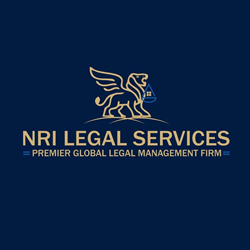 NRI Legal Services launched 'Corporate Services Advisory' for commercial enterprises wishing to set-up or acquire businesses in India. The company will now offer a complete portfolio of services to companies that wish to enter the Indian market
LONDON (PRWEB) March 16, 2021
NRI Legal Services today unveiled the latest offering from its stable targeted towards commercial enterprises. As part of its latest offerings the company will now offer a complete portfolio of services to companies that wish to enter the Indian market. As part of the Corporate Advisory Services, the company will now offer an exhaustive portfolio of solutions that will help position NRI Legal Services as a one stop shop for any company wishing to set-up, run or acquire a business in India. The Corporate Services Advisory covers a wide spectrum of commercial operations, statutory compliances and deliverables for any company. This advisory encompasses a boutique and customized services delivery model based on the unique needs of every client.
The key verticals under the aegis of the Corporate Services Advisory encompass

Advisory on ideal legal entity set-up for business wishing to set up India operations
Full suite of services related to set-up of appropriate legal entity in India
Statutory compliances advisory post entity set-up
Complete suite of banking operations set-up
Preparation and finalization of annual financial statements
Statutory financial filings – monthly, quarterly and annual
Outsourcing of F&A operations
Trademark applications and Intellectual Property rights protection
Drafting and finalization of all type of contracts
Outsourcing of Payroll operations
Deal and Investment advisory including due diligence
Tax Advisory and Services
Tax litigation and appeals
Arbitration & Dispute resolution
Commenting on this key initiative Ms. Nidhi Singh, Founder, NRI Legal Services said, "India's sustained economic liberalization and integration into the world economy has meant that India has emerged as the most lucrative market in the world and an economic powerhouse. These developments have meant that global businesses – small, medium & large wish to participate in the India opportunity. To help commercial enterprises that are serious about India and wish to partake in the India opportunity, we have today announced the launch of our Corporate Services Advisory".
"We have assiduously worked to build up our expertise in this field and to beef up our operations, we have put together a world class team of legal and financial professionals, who have the required domain expertise, skill set and years of experience to be able to deliver and execute a world class services delivery model for our clients. NRI Legal Services shall be a trusted partner to help deliver all the solutions companies need for running a fully compliant and successful business in India" added Ms. Nidhi Singh.
About NRI Legal Services
NRI Legal Services is uniquely positioned as a Premier Global Legal Management firm to provide services exclusively to Non-Resident Indians, people of Indian origin and commercial enterprises. We specialize in delivering dedicated legal services relating to issues pertaining to immovable and moveable assets to the Indian diaspora based overseas. Two decades of dedication in serving the Indian diaspora overseas regarding land/property/finance matters now warrant us to be called "experts" in this field. Our teams are fully conversant with all aspects of law which provides us an edge over the other legal professionals who might be equally qualified but may lack in experience in exclusively handling issues of NRIs or overseas Indians. Testimonials of our Clients from across the globe are undeniable and indisputable proof of the efficiency of our team and high quality of our work.