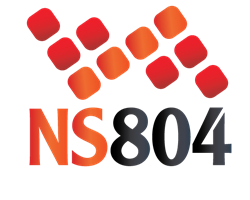 RICHMOND, Va. (PRWEB) September 25, 2020
There are countless occasions where tipping is appropriate or expected. However, in 2020, the average person simply does not carry cold-hard cash anymore. That can make for some awkward interactions in the instance that tipping is necessary or simply earned. 
NS804 worked in partnership with Anna Skvortsova, an accomplished accountant, to develop an elegant, simple, and low-cost solution that allows customers to tip hospitality and service workers in 3 quick clicks. BENE makes tipping easier and more convenient than ever - and eliminates the need to carry cash.  
BENE, the title of the mobile tipping app, comes from the French word for blessings. The mobile app has been live for a little over a month and is already making a splash in the hospitality industry.
The concept for BENE came about as Anna, and her husband Mike, were traveling for business, yet again. During the travel, there was a sudden awkward moment at the end of the evening in which the valet had delivered their car; but no-one had cash to tip. Fumbling for the nearest ATM, and through 1,000 apologies, they finally managed to tip the valet and move on with their evening. 
Instances like the above occur much too often, and across a wide variety of service-based industries. Hence, the development of BENE. The mission of BENE is to eliminate these awkward situations, streamline the tipping activity, and eliminate the need to carry cash when traveling. 
That's not all. BENE can also be accessed through QR codes that service workers whom you never see, can add to their leave-behind cards. This gives their customers who never see them a direct-line to tip service workers for their hard work. Especially when they go above and beyond. 
Finally, one of the most exciting aspects of BENE is speed. Users experience no delay in their fund-transfers making it convenient for the users, and the tippers both.
NS804 is the everyday person's mobile app developer - and as such, developing BENE seemed like a perfect fit.  
BENE is only the latest of many exciting mobile apps currently in development at NS804. Keep an eye on NS804 news and PR as more exciting applications roll out. 
NS804 is the proud developer of BENE and expresses a huge thank you to Anna and her husband, Mike, for their dedication to making this project a reality from start to finish, through many obstacles. 
Find BENE on the App Store (https://apps.apple.com/us/app/bene-tipping/id1513039010), or the Google Play Store (https://play.google.com/store/apps/details?id=com.ns804.gratus), and start tipping in the new cashless era.
Nick Jones, CEO