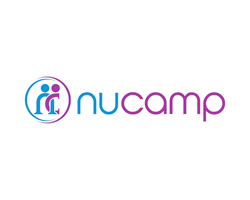 "We're excited to help those who get laptops through the ReSkill America Initiative become software developers and re-enter the workforce with a strong coding foundation to access good paying jobs." Fourrage, founder and Chief Learning Officer at Nucamp
BELLEVUE, Wash. (PRWEB) July 01, 2020
Nucamp (http://www.nucamp.co), a leading provider of nationwide affordable software coding bootcamps, today announced it has joined forces with Career Karma and the Kapor Foundation to support the ReSkill America's Laptop Initiative. ReSkill America is raising $500,000 to donate laptops to underserved communities disproportionately impacted by COVID-19. To connect those laptops to careers in software development, Nucamp is opening up a $10,000 ReSkill America Scholarship Coding Bootcamp Fund to distribute scholarships to low income communities who need them most. Nucamp has also donated $5,000 to the fundraising initiative.
Career Karma, an online community of 100,000 members committed to helping people find jobs in technology, launched the ReSkill America Laptop Initiative on behalf of the Kapor Center, a family of organizations that works to remove barriers to Science, Technology, Engineering and Math (STEM) education and technology. The ReSkill America Laptop Initiative includes organizations like Grubhub, GitHub, Backstage Capital, YCombinator, Collab Capital and more and aims to give away thousands of laptops to communities impacted by Covid-19. All donations are tax deductible.
"Laptops don't just give people access to technology but they also provide people with the tools to pursue a better career and a better future for their family," said Timur Meyster, co-founder at Career Karma. "We're excited to have Nucamp participate and offer their students across 35 cities in the U.S. this opportunity to pursue a career in tech regardless of the barrier of not having a laptop."
Nucamp's Affordable Coding Bootcamp Model
Ludo Fourrage, who worked at Microsoft for 18 years leading the development of digital learning, started Nucamp after seeing a significant affordability and accessibility gap with coding bootcamps, especially for those who are underemployed yet working full-time jobs. The company opened up nationwide access to its coding education earlier this year for under $2,000, a huge shift from traditional coding bootcamps that typically cost $10,000-$20,000. Nucamp's part-time, 22-week full stack web and mobile development bootcamps are officially available in big and small cities across the U.S. Support of the ReSkill America Laptop Initiative aligns perfectly with Nucamp's mission to revolutionize how people access rewarding careers in software development, without requiring a college degree or expensive education.
"There are numerous rewarding careers in software development, but gaining access to those jobs require modern laptops that allow people to learn to code," said Fourrage, founder and Chief Learning Officer at Nucamp. "We're excited to help those who get laptops through the ReSkill America Initiative become software developers and re-enter the workforce with a strong coding foundation to access good paying jobs."
The Nucamp ReSkill America Coding Bootcamp Scholarship Fund will be on a first-come, first-served basis until the fund is depleted. Scholarships are available for Nucamp's following coding bootcamps:
*4 Week Web Development Fundamentals Coding Bootcamp
*17 Weeks Front End Web and Mobile Development Coding Bootcamp
*22 weeks Full Stack Web and Mobile Development Coding Bootcamp
Visit here for more information on how the scholarship works.
About Nucamp
Nucamp's mission is to help all aspiring career shifters currently left out of the digital economy learn to code. Nucamp offers the industry's only truly affordable 22-week coding bootcamp for under $2,000, and delivers a high-quality curriculum in small classes of 12 maximum students using a unique hybrid evening and weekend format. Our model relies on carefully selected industry professionals who want to share their passion for coding in their local community. With Nucamp, whether you live in a big city, a suburb or a rural area, you can get the coding skills you need without quitting your job, getting into debt, or having to share your future income. For more information, visit http://www.nucamp.co.