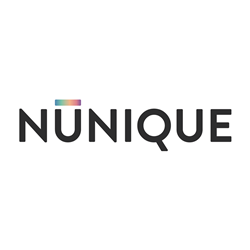 SEATTLE (PRWEB) October 04, 2019
Nunique is a one of a kind online store that was created by a small team of designers and entrepreneurs that share a sincere love for fashion, transformation, and wigs. Their collective vision is that anyone should be able to afford to purchase the latest trend. Their products celebrate experimentation, invite connection, and empower shoppers to reveal all the things that make them uniquely fabulous. The people behind Nunique are delighted to offer to their customers only the best outfits that are appropriate for every occasion, whether it's a party, holiday, or outfits that can make anyone feel dazzling no matter what day it is.
Achieving the best looks can be made in a sustainable manner, and for this reason, all the wigs, costumes, and accessories offered by Nunique are made using only cruelty-free materials. At Nunique, ethics are essential, and they go beyond the creation of their products. Equity is practiced from the manufacturing floor to their leadership teams.
Visitors of Nunique can find products of the latest animation, celebrity, pop culture, and rave trends. Furthermore, they can select their products from a wide stocked and made-to-order wig and costumes that are available for different events or occasions. The talented people that stay behind Nunique are always working hard in order to create and offer only the best products in the industry that are unmatched in quality, comfort or style. Nunique listens to its customers, and their needs are a top priority for the people who work there. Nunique is an innovative brand, and no one should be surprised by the fact that they design their wigs to be ahead of the trend and in line with their values. Only the latest innovative fibers on the market and inclusive strategies can help them to continually create a greener experience - without having to sacrifice stylish designs or the small prices.
Fans can gear up to cheer their favorite teams with a wig. At Nunique, even the most passionate fans can find the sport wigs that can help them set the ambiance of an event. Young fans always love to wear fun wigs to show their team spirit and stand out from the crowd.
Everyone loves Halloween, and Nunique has the best costumes to make this holiday memorable. From creepy school girl dresses, vampire costumes to Egyptian Pharaoh outfits and Peter Pan costumes, visitors can choose from a wide range of Halloween outfits that are suitable for persons of any age. Traditionally, Halloween costumes were based on frightening supernatural or folkloric beings. Nowadays, Halloween costumes are based on movie characters, celebrities, historical figures, and even video game characters.
Although there is some time left until Christmas, many people prefer to be ready before that busy period begins and they choose to purchase a Santa Claus outfit before all the Christmas preparations madness begins. At Nunique, men can buy a gorgeous classic Christmas Santa Claus suit with faux fur trim and fabric belt. This inexpensive outfit can make anyone spread love and cheer during the Christmas holiday season. This suit will help anyone to channel the jolly, holiday spirit no matter if they are hired Santa Clauses or if they are going to a Santa Claus themed convention.