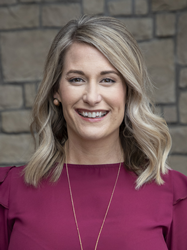 Diana comes to MCG with 10 years of surgical experience...
SPRINGFIELD, Mo. (PRWEB) February 27, 2020
Medical Consulting Group (MCG) welcomes Nurse Consultant Diana Buck, RN, BSN, CNOR, to its team of ambulatory surgery center (ASC) experts.
Diana comes to MCG with 10 years of surgical experience, six years within an ASC setting, and an extensive background in nurse management. She will serve MCG clients by guiding clinical directors towards licensure and accreditation and equipping them with the tools they need to successfully manage an ASC.
For more information about Diana and her team at Medical Consulting Group, visit MedCGroup.com or contact their main office at (417) 889-2040.
Medical Consulting Group, LLC
For more than 30 years, Medical Consulting Group has served practices, ASCs, and medical device manufacturers across the U.S. and Canada that are looking for customized business solutions and strategies. MCG's services include practice and ASC consulting and development, as well as management of operations, revenue cycle, and clinical and regulatory compliance. They also specialize in multi-media marketing, digital and website services, and e-learning programs to help physicians and facilities learn to use and integrate technology. Learn more at MedCGroup.com.