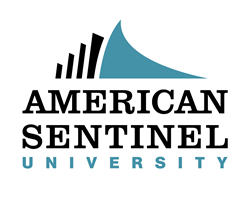 "A master's degree opens the door to advanced practice nursing and helps distinguish a nurse as the most qualified candidate for management and teaching positions."
AURORA, Colo (PRWEB) December 11, 2014
American Sentinel University, an accredited career-focused online university, details reasons why it makes sense for nurses to earn a Master of Science Nursing (MSN) degree online to expand their career opportunities and professional growth.
"Opportunities for advanced practice nursing continues to grow," says Elaine Foster, Ph.D., MSN, RN, associate dean, graduate nursing programs at American Sentinel University. "For nurses who have an RN license and earned a BSN, a master's degree is a natural next step. It allows nurses to apply their professional interests, medical knowledge and clinical skills as they lead nursing teams, and mentor the next generation of nurses."
Dr. Foster says if a nurse plans to move into management, an MSN is quickly becoming the minimum education they'll need to earn that promotion. And for nurses who want to specialize in fields like case management, informatics, or infection prevention and control, an MSN degree can provide them with the specialized knowledge that employers are seeking.
She points out that many nurses face obstacles when they decide to pursue an advanced nursing degree, especially when they are immersed in a full-time job; however, earning an advanced degree online is much less intimidating, and lot more flexible than most think.
"Going back to school takes dedication and commitment for working nurses, but earning an MSN is more convenient than ever, thanks to accredited, high-quality online programs," says Dr. Foster.
An online nursing degree is beneficial for the following reasons:
-Convenience. Most online degree programs aren't bound by a traditional academic calendar so that a nurse can manage their schedule in a way that's convenient for them.
-Flexibility. Online learning is a perfect fit for nurses currently working full-time or managing family obligations while attending school. Students can manage their schedule and take courses as their schedule allows.
-Choice. Online learning has no geographic boundaries, so students can choose a school and the MSN program that best suits their needs, without having to leave their community or home.
-Time savings. Nurses may be able to complete an online MSN more quickly than they could in a traditional classroom setting. Courses at American Sentinel are eight weeks in length and many of the courses start monthly.
-Affordability. An online MSN program may cost less than a degree obtained in a brick-and-mortar classroom. In addition, students won't have commuting costs when they attend school online.
Many schools offer assistance with financial aid, while some employers may offer tuition reimbursement. "American Sentinel has educational partnerships with many large healthcare systems, which means you won't have to pay with your cash upfront and wait to be reimbursed," says Dr. Foster.
-Accredited. American Sentinel's MSN degree programs are accredited by the Commission on Collegiate Nursing Education (CCNE). Recognized by the U.S. Secretary of Education as a specialized professional accreditation agency, the CCNE is an autonomous branch of the American Association of Colleges of Nursing (AACN), the only accrediting body devoted to exclusively to evaluating baccalaureate and graduate nursing degree programs.
-Adult learning model. With the current push for nurses to advance their education, large numbers of nurses in their 30s, 40s, and 50s are returning to school – so online MSN programs have evolved to meet the needs of experienced nurses who may have years of clinical experience under their belts.
-Supportive environment. Most online MSN programs provide a wealth of resources to keep students motivated and on track.
"At American Sentinel, our student success advisors are well acquainted with our nursing coursework and can help to guide students with one-on-one help as they become comfortable with distance learning," says Dr. Foster.
-Engagement. Current technologies make online learning a rich and engaging experience, through virtual lectures, multimedia content, and message boards.
"American Sentinel has a highly interactive learning system. Our students can interact with professors through e-mail, by phone, and in weekly group discussion forums – as well as engage with other MSN students in the classroom and through social networks like Facebook," says Dr. Foster.
-Real-world applications. Online MSN programs are often specialized, with healthcare material that is current and industry relevant. Working students gain more experience and find ways to apply new skills and knowledge immediately to their current job to put themselves in a position for promotion.
-General advancement. Nurses working toward their MSN degree learn advanced leadership and communications skills that prepare them for nursing management positions.
It's clear that an MSN degree is becoming more and more valuable for nurses interested in rewarding careers. A master's degree can help lead to many career opportunities that are not available to nurses with an associate or bachelor's degree.
"A master's degree opens the door to advanced practice nursing and helps distinguish a nurse as the most qualified candidate for management and teaching positions," says Dr. Foster. "Moreover, earning an advanced degree show nurse managers just how dedicated you are to play an important role in improving patient outcomes."
American Sentinel University offers accredited, online MSN degree programs with focused coursework that helps prepare nurses for a career in case management, infection prevention and control, nursing education, informatics, and nursing management and organizational leadership.
Learn more about American Sentinel's online MSN degree programs at http://www.americansentinel.edu/nursing/m-s-nursing
About American Sentinel University
American Sentinel University delivers accredited online degree programs in nursing, informatics, MBA Health Care, DNP Executive Leadership and DNP Educational Leadership. Its affordable, flexible bachelor's and master's nursing degree programs are accredited by the Commission for the Collegiate Nursing Education (CCNE), of One Dupont Circle, NW Suite 530, Washington, D.C., 20036. The DNP program is accredited by the Accreditation Commission for Education in Nursing (ACEN) of 3343 Peachtree Road NE, Suite 850, Atlanta, Ga., 30326. The university is accredited by the Distance Education and Training Council (DETC), of 1601 18th St., NW, Suite 2, Washington, D.C. 20009. The Accrediting Commission of DETC is listed by the U.S. Department of Education as a nationally recognized accrediting agency and is a recognized member of the Council for Higher Education Accreditation. For required student consumer information, please visit: http://www.americansentinel.edu/doe.
# # #