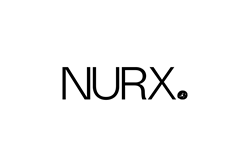 ...As the pandemic enters this next phase we are excited to offer the Lucira Check It COVID-19 Test Kit to give people another option for detecting COVID-19 infection, so they can keep themselves and others safe.
SAN FRANCISCO (PRWEB) April 26, 2021
Nurx, the leading telehealth platform providing specialized care for female-focused health needs, today announced it is among the first authorized distributors of the Lucira Check It COVID-19 Test Kit, the first and only single-use PCR-quality test offered directly to consumers intended to detect the novel coronavirus SARS-COV-2 that causes COVID-19. The Lucira Check It test provides PCR-quality molecular accuracy results in 30 minutes. The Lucira test also comes with a free verified results digital LUCI PASS that consumers can easily access by using their phone to scan their test results into the company's secure LUCI portal.
"Even as vaccination becomes widespread, we expect that COVID-19 infection will continue to be a concern and we are excited to offer people a reliable way to detect or rule out infection from the safety and convenience of their homes," says Jennifer Peña, MD, Chief Medical Officer at Nurx. "Testing will likely be a part of life for a while, and patients will need a variety of options for testing, depending on their situation."
In a recent survey of more than 1,000 Nurx patients, a majority said they are eager to begin dating and socializing again once they're vaccinated and/or pandemic restrictions are lifted, but 25% said they will continue to be worried about catching COVID-19; 63% said they are definitely or possibly interested in fast and reliable at-home testing through Nurx.
Because the Lucira Check It COVID-19 Test Kit is available without a prescription and can be kept on hand for up to six months, Nurx anticipates it will fill an important need for people who want fast, reliable COVID-19 testing at their fingertips to rule out infection as they resume socializing and travel, or to confirm that they are COVID-19 negative before an in-person gathering or travel.

COVID-19 test builds upon Nurx's home testing success and provides a valuable option for both individuals and businesses.
Home testing for COVID-19 is the latest home test and diagnostic offered by Nurx, which provides testing for sexually transmitted infections, cervical cancer screening and the tests needed to start and stay on PrEP for HIV prevention. Since the start of the pandemic, Nurx has seen demand for its existing home tests more than double.
In anticipation of demand from employers and businesses looking to bring people safely back to the office or to in-person events, Nurx will make the Lucira Check It COVID-19 Test Kit available for bulk order by businesses who need to test large groups of people at once.
"We hear from both patients and employers that they want the ability to access highly accurate COVID-19 tests quickly and conveniently, " says Varsha Rao, CEO of Nurx. "As the pandemic enters this next phase we are excited to offer the Lucira Check It COVID-19 Test Kit to give people another option for detecting COVID-19 infection, so they can keep themselves and others safe."
Lucira Check It COVID-19 Test Kit is the only PCR-quality single-use home test available direct to consumers.
The Lucira Check It COVID-19 Test Kit recently received FDA Emergency Use Authorization (EUA) for over-the-counter (OTC) use. (1) The test kit will be used by the Golden State Warriors to test their in-person spectators this NBA season. Ticket holders who have not yet been vaccinated will be sent a Lucira Check It kit and required to test within 48 hours of the game and show their negative test results before entering Chase Center.
The Lucira test is a single-use, molecular in vitro diagnostic test with analytical sensitivity comparable to one of the best known high-sensitivity lab PCR tests. Other rapid home COVID tests are antigen tests.
The Lucira Check It COVID-19 Test Kit includes everything the patient needs to receive a PCR-quality molecular result in 30 minutes: a nasal swab, a vial filled with fluid for sample analysis and a battery-operated test unit. The patient swabs both nostrils, swirls the swab in the fluid included in the vial, and then seals the vial and presses it into the test unit. Within a half an hour, the test unit displays a light clearly indicating whether the patient has tested positive or negative for COVID-19. Then the patient uses a smartphone to text into the LUCI portal to obtain a verified digital result LUCI PASS.
Purchased individually, a Lucira Check It COVID-19 Test Kit costs $65, which includes free ground shipping (expedited shipping is available at an additional cost). Bulk pricing is available for large orders. Tests can be purchased from Nurx by those 14 and older in all 50 states.
"We are excited about our Nurx partnership. We know that for many this past year has been a time of high uncertainty and we are all missing closer contact with loved ones and friends. Providing a test like Lucira Check It allows people to check themselves so they can begin socializing with others with greater certainty and peace of mind. Nurx's dedication to providing home tests that provide greater peace of mind like Lucira reflects a responsiveness and commitment to its members," says Erik Engelson, Lucira's CEO.
Nurx has experienced unprecedented growth over the past year, registering more than 500,000 new consultations with providers, which brings its total lifetime number to more than 1.1M. Touchpoints with patients grew to 7.25M, with 3.15M taking place in 2020 alone. Nurx is focused on offering high-quality healthcare for needs which can be difficult to access and often carry shame and stigma. Today, Nurx offers healthcare services from contraception, to dermatology for acne and anti-aging, headache and migraine treatment, herpes, PrEP for HIV prevention, testing for STIs and HPV and now at-home testing for COVID-19.
The Lucira Check It COVID-19 Test Kit will be available in all 50 states. To learn more, visit https://www.nurx.com/covid-test. Employers or organizations interested in bulk orders should contact covidtesting@nurx.co.
About Nurx
Nurx is a health tech company providing convenient, affordable, and personalized care for sensitive health needs. By reimagining the healthcare experience, Nurx offers patients transparent pricing and judgment-free care whenever and wherever works best for them. We believe everyone should have the freedom to live well and be in charge of their healthcare decisions, regardless of their circumstances. From diagnosis to delivery, we make every part of getting healthy and staying healthy, better.
About Lucira Health
Lucira is a medical technology company focused on the development and commercialization of transformative and innovative infectious disease test kits. Lucira's testing platform produces lab quality molecular testing in a single-use, consumer-friendly, palm size test kit powered by two AA batteries. Lucira designed its test kits to provide accurate, reliable and on-the-spot molecular test results anywhere and at any time. The LUCIRA CHECK IT (OTC) and LUCIRA COVID19 All-In-One Test Kit (RX) are designed to provide a clinically relevant COVID-19 result within 30 minutes from sample collection.
(1) https://www.nurx.com/covid-test/ - The Lucira Check It COVID-19 Test Kit has not been FDA cleared or approved, The Lucira Check It COVID-19 Test Kit has been authorized only for the detection of nucleic acid from SARS-CoV-2, not for any other viruses or pathogens.