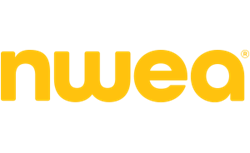 "Aaliyah is well versed in education from the ground up. She has put equity at the heart of her work creating partnerships and influencing state policies grounded in data, research, and best practices." Chris Minnich, CEO, NWEA
PORTLAND, Ore. (PRWEB) October 12, 2018
NWEA, the not-for-profit provider of assessment solutions, today announced the appointment of Aaliyah Samuel, Ed.D., as the organization's new Vice President of Policy and Advocacy, effective December 2018.
The previous director of the Education Division of the National Governors Association (NGA) Center for Best Practices, and a national advocate for educational equity, Samuel will be responsible for leading NWEA's policy and advocacy strategic plan which supports the organization's mission, collaborates with industry experts, develops effective partnerships, and strongly advocates for policies that put children at the heart of learning.
"Aaliyah is well versed in education from the ground up. As a former teacher and principal, she has a deep understanding of the entire school system; and as an education professional, she has put equity at the heart of her work creating partnerships and influencing state policies grounded in data, research, and best practices. We're thrilled to welcome her to NWEA," said Chris Minnich, CEO of NWEA.
Samuel brings extensive experience working on programs and policies across the education ecosystem including early learning, K-12, and higher education. At NGA she spearheaded the Center's first ever three-year strategic plan focusing on data-driven polices and alignment across the education continuum, beginning at birth through college/career ready and equity for students. She also developed and launched the NGA Center's first Governors Response Team to support governors' offices through a rapid response model on a range of education policy topics.
Previously, Samuel was the senior director of Family Support and Literacy with First Things First, a voter-initiated, statewide organization that funds early education and health programs to prepare young children to succeed in kindergarten and beyond. While there, she coauthored Arizona's Family Support Framework which helped to address the gaps in the early childhood system and assisted with connecting programs and resources for children and their families across the state.
"I'm excited about the opportunity in front of NWEA. It is well positioned to completely reframe assessment and ensure that it is instructionally relevant for teachers and students. I am passionate about true equity for all students which mirrors both NWEA's mission and actions," said Samuel.
Samuel holds a bachelor's degree in psychology from Tuskegee University, a master's degree in teaching with an emphasis on English speakers of other languages from the University of South Florida, an educational specialist degree in educational leadership and doctoral degree in organizational leadership from Nova Southeastern University. Her research has focused on effective literacy interventions for children in primary grades.
About NWEA
NWEA® is a mission-driven, not-for-profit organization that supports students and educators worldwide by creating assessment solutions that precisely measure growth and proficiency—and provide insights to help tailor instruction. Educators in more than 10,000 schools, districts, and education agencies in 141 countries rely on our flagship interim assessment, MAP® Growth™; our progress monitoring and skills mastery tool, MAP® Skills™; and our reading fluency and comprehension assessment, MAP® Reading Fluency™. Visit NWEA.org to find out how NWEA can partner with you to help all kids learn.