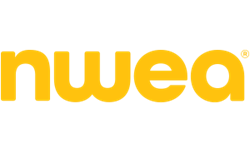 "All communities deserve transparency in reporting both achievement and academic growth; both measures are important, and both tell us different things." - Andy Hegedus, Research Consulting Director, NWEA
PORTLAND, Ore. (PRWEB) October 02, 2018
A new study from NWEA, the not-for-profit provider of assessment solutions, reveals fresh insights into the relationship between school poverty and school academic performance. The study provides compelling evidence for greater transparency of school achievement and growth measures, and a renewed focus on how we evaluate school effectiveness, with an emphasis on an appropriate balance of performance measures.
Evaluating the Relationships Between Poverty and School Performance, conducted by Andy Hegedus, Ed.D., Research Consulting Director at NWEA, finds that while there is a strong relationship between schools with high rates of poverty and low student achievement, as expected, there is a weak relationship between schools with high rates of poverty and low student academic growth. These findings suggest that substantial reliance on achievement measures to evaluate school performance in federal and state education policy fails to adequately recognize schools that are producing excellent growth and biases the evaluation system against schools serving populations typically disenfranchised.
Among the other notable findings:

There is a broad distribution of growth across the entire school achievement distribution. There are both low and high-achieving schools where students learn a lot, and there are schools where they do not. (Pages 10 and 11, Figures 2.5, 2.6, and 2.7)
Sixty percent of the highest poverty schools have generated above-average levels of student growth. Conversely, many schools evaluated as high achieving are realizing less than average academic growth in their students. (Page 9, Figure 2.3)
The range of median student achievement between the typical lowest and highest poverty schools varies by about 44 percentile points, where growth only varies by 4 percentile points over the same range of school poverty. (Pages 7 and 8, Figures 2.1 and 2.2)
Conducted in support of NWEA's longstanding commitment to pursuing research on education equity, the study looked at anonymized MAP Growth data from 1,500 randomly selected schools. The MAP Growth data set, along with the achievement and growth norms, are particularly suited for this research; the assessment measures K-12 student achievement irrespective of grade level, thus allowing for a more precise and representative evaluation of student learning. Hegedus investigated the relationships between student achievement and growth measures and school-level poverty variables, including free and reduced-priced lunch status.
"Understanding student achievement in relation to benchmarks is essential. This study demonstrates that using growth measures to determine a school's ability to create high levels of achievement over time provides a more accurate measure of school performance than many current practices," said Hegedus. "All communities deserve transparency in reporting both achievement and academic growth; both measures are important, and both tell us different things. This study affirms educator beliefs that high levels of learning and progress are occurring in some high-poverty schools, and debunks the assumption that high-achieving schools are uniformly growing kids at higher rates."
"This study is powerful in many respects," said Emmanuel Caulk, Superintendent of Fayette County Public Schools in Kentucky. "It strongly confirms what we believe already, and that's the relationship between poverty and achievement. Yet, the study doesn't end there, it actually starts there. It introduces for policy makers a different way of viewing schools -- an unbiased way that attempts to measure the effectiveness or quality of learning that essentially levels the playing field by removing the poverty effect. The findings are profound and spot-on and could and should shift the conversation at the policy level, especially with ESSA and using achievement to identify the bottom five percent."
"Under ESSA, states have flexibility to determine how they will identify and support 'Improvement Schools.' Policies that identify and seek to improve low-performing schools based only on school achievement measures may be unintentionally perpetuating education inequity," said Chris Minnich, CEO, NWEA. "By not including growth, we may force changes in schools' personnel, curriculum, or programs where students are already improving. This study validates the hard work of teachers and administrators in many disadvantaged schools who are helping their students learn at accelerated rates. Their work should be recognized, evaluated fairly, and supported. At the same time, we must not turn away from the schools that do need interventions. We need a national discussion about how we can support good teaching that is closing the achievement gap and helping all kids learn."
The full study is available at nwea.org. Online data visualizations providing interactive ways for people to examine their own questions related to the study are also available as supplemental material.
About NWEA
NWEA® is a mission-driven, not-for-profit organization that supports students and educators worldwide by creating assessment solutions that precisely measure growth and proficiency—and provide insights to help tailor instruction. Educators in more than 10,000 schools, districts, and education agencies in 141 countries rely on our flagship interim assessment, MAP® Growth™; our progress monitoring and skills mastery tool, MAP® Skills™; and our reading fluency and comprehension assessment, MAP® Reading Fluency™. Visit NWEA.org to find out how NWEA can partner with you to help all kids learn.