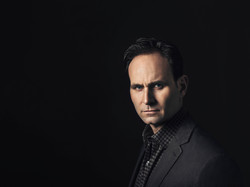 CARLSBAD, Calif. (PRWEB) May 25, 2020
On Thursday, May 28, 2020, the SEAL Family Foundation will host a Virtual Town Hall with special guest, Jack Carr, U.S. Navy SEAL, LCDR, USN (Ret.) – New York Times Bestselling Author of Savage Son.
Jack Carr led special operations teams as a Team Leader, Platoon Commander, Troop Commander and Task Unit Commander over his 20 years in Naval Special Warfare. He transitioned from an enlisted SEAL sniper to a junior officer leading assault and sniper teams in Iraq and Afghanistan, to a platoon commander practicing counterinsurgency in the southern Philippines, to commanding a Special Operations Task Unit in the most Iranian influenced section of southern Iraq throughout the tumultuous drawdown of U.S. Forces.
After retiring in 2016, Carr has gone on to become a New York Times Bestselling Author, penning the three-book series consisting of: The Terminal List, True Believer, and his most recent novel, Savage Son. The Terminal List series has been picked up for an Amazon TV series starring Chris Pratt.
The SEAL Family Foundation Town Hall Live will offer a live discussion with Carr, exploring this prolific author who shares his Navy experiences via these popular novels. The moderated discussion will share how being a Navy SEAL prepared him for life's issues and challenges. All funds raised from the Town Hall go to support the SEAL Family Foundation's programs focused on building individual and family resiliency in Naval Special Warfare.
The session will be hosted by former Navy SEAL Brent Gleeson, Founder and CEO of TakingPoint Leadership, and bestselling author of TakingPoint. Gleeson serves on the Board of Directors for the SEAL Family Foundation.
Registration is now open at https://bit.ly/JackCarr_TownHall_SEALfamilyfoundation - with the offering of two donation tiers of $50 and $100. With a $100 donation, registrants will receive a signed copy of Savage Son. Register the patriotic dads in your life, this is a Father's Day gift they won't forget.
The SEAL Family Foundation recently hosted its inaugural town Town Hall with Retired USMC General James Mattis, the 26th US Secretary of Defense. Tickets to view the recording of this broadcast and receive an autographed copy of General Mattis' book Call Sign Chaos can still be purchased at https://www.crowdcast.io/e/51420-town-hall-live.
JACK CARR
Jack Carr is an author and former Navy SEAL Sniper. He is the author of The Terminal List, True Believer, and Savage Son. He lives in Park City, Utah where he is writing his next novel. Visit him at OfficialJackCarr.com and follow the journey on Instagram, Twitter, and Facebook at @JackCarrUSA.
SEAL FAMILY FOUNDATION
Founded in 2008, The SEAL Family Foundation is a non-profit, 501(c)3 organization focused on delivering specialized programs in direct support of Naval Special Warfare (NSW) families. By delivering customized individual and family readiness programs specifically targeted to assist the unique needs of the NSW community, we seek to assist in maintaining a resilient, sustainable, and healthy force in this era of persistent conflict and frequent deployments.
MEDIA CONTACTS:
Jana Gober
jana.gober@sealfamilyfoundation.org
Alaine Bollinger
Abollinger@BDandH.com