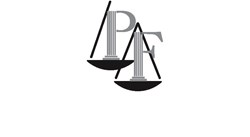 The city needs to redesign the ramp to make this dangerous roadway safer.
New York, New York (PRWEB) December 18, 2013
Attorney at Law David Perecman, founder of The Perecman Firm, strongly recommends further study, plus redesign of an Ed Koch Queensboro Bridge exit ramp following the death of Elisa Toro, 36, an off-duty police officer. Toro died after she hit a barricade with her silver 2004 Ford Focus and got ejected from the vehicle, reported The New York Times (12.11.13).
The barricade she hit was meant to stop cars from running off the ramp and slamming into the stores near it, The New York Times said.
"The city needs to redesign the ramp to make this dangerous roadway safer," said Perecman, an auto accident lawyer in New York for over 30 years. "The government is responsible for appropriately rectifying any roadway hazards and unsafe conditions, and this ramp is clearly a danger spot."
This is not the first time a car has crashed after failing to navigate the sharp turn in the off-ramp from the bridge. Twice in 2011, vehicles ran into storefronts. A third ran onto the sidewalk and hit scaffolding. The three crashes resulted in three deaths. Following the accidents, New York City's Transportation Department had attempted to slow traffic and protect pedestrians, by adding the barricades, additional signs, reflectors, rumble strips and an electronic sign that shows the speed of passing motorists, said The New York Times. These changes forced cars to merge at a sharper angle onto Queens Plaza South, which runs parallel to the bridge.
The New York Times reported that a recent observation of the accident site revealed "the concrete barrier appeared cracked at spots, with black skid marks." However, the news source was unable to confirm the number of non-fatal crashes at that occurred there since 2011.
There are many reasons auto accidents in New York can happen, including driver negligence and defective auto parts. However, unsafe roads are out of a driver's control and may be a significant reason why collisions occur.
If you or a loved one is severely injured due to a defective street condition, lawyers at The Perecman Firm may be able to help you obtain compensation for any injuries and losses. Contact the auto accident attorneys at The Perecman Firm at 212-977-7033.
The New York Times story cited is " 3rd Death After Another Crash at Hazardous Queensboro Bridge Exit."
About David Perecman and The Perecman Firm, PLLC:
For the past 30 years, the New York personal injury, medical malpractice, construction accident, and auto accident lawyers at The Perecman Firm, PLLC have handled all types of cases of vehicular accidents in New York, including car accidents and bus accidents. David Perecman, founder of the Firm, has been recognized for his achievements as an Honoree in the National Law Journal's Hall of Fame, in New York Magazine's "The Best Lawyers in America" and The New York Times Magazine "New York Super Lawyers, Metro Edition" for the years 2007-2010. The prestigious U.S. News & World Report ranks The Perecman Firm among the top 20 personal injury firms in New York City for 2011-2012 and 2012-2013.
The Firm has recovered millions of dollars for its clients. Among the more recent victories, Mr. Perecman won a $15 million verdict** for a construction accident (Index 112370/03) Supreme Court, New York County, a $5.35 million dollar verdict*** for an automobile accident (Index 2749/04) Supreme Court, Kings County, and a $40 million dollar structured settlement for medical malpractice (Index 2146/03)****Supreme Court, Kings County.
The Perecman Firm serves Manhattan, Bronx, Brooklyn, Queens, Staten Island, Long Island, Westchester, Upstate NY, Morris County, and Rockland County.
**later settled while on appeal for $7.940 million
*** later settled for $3.5 million
**** total potential payout
"Lawyer Advertising"+
"Prior results do not guarantee a similar outcome."