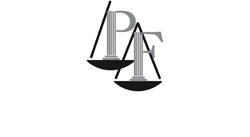 Unfortunately, fatal auto accidents occur much too frequently. The death of this great man is a reminder of this fact.
New York, New York (PRWEB) February 18, 2015
A car accident in New York City claimed the life of Bob Simon, a longtime "60 Minutes" correspondent and CBS News foreign reporter. The award-winning newsman was 73.
Said 60 Minutes Executive Producer Jeff Fager in a statement quoted by CBS News (2.12.15), "It is such a tragedy made worse because we lost him in a car accident, a man who has escaped more difficult situations than almost any journalist in modern times.
"Unfortunately, fatal auto accidents occur much too frequently," said Attorney at Law David Perecman of The Perecman Firm. "The death of this great man is a reminder of this fact."
In 2012, 33,561 people were killed in the estimated 5,615,000 police- reported motor vehicle traffic accidents, said the National Highway Traffic Safety Administration (NHTSA). Motor vehicle crashes are the leading cause of death for people aged 5 to 34 in the United States, according to the Centers for Disease Control and Prevention (10.22.14).
Simon was riding in the backseat of a black Lincoln Town Car on New York City's West Side Highway when the livery cab hit a Mercedes-Benz from behind. The Mercedes was stopped at a red light. The impact caused the town car to crash into barriers separating north- and southbound traffic, said The Wall Street Journal (2.12.15), citing the New York Police Department. Simon suffered head and neck injuries in the crash and died at a local hospital. The livery cab driver broke both legs and an arm in the accident.
A preliminary accident investigation determined that "speed may have been a factor" in the fatal crash, reported The Wall Street Journal, quoting a law enforcement official. Speeding is one of the most common factors contributing to traffic accidents. In 2012, speeding was a contributing factor in 30 percent of all fatal crashes, and 10,219 (30%) people died in speeding-related collisions, according to the NHTSA.
Simon was not wearing a seatbelt, reported CBS News.
Simon worked at CBS News for close to 50 years. He earned more than 40 major awards, including 27 Emmys and four Peabody Awards. His work took him through most major overseas conflicts spanning from the late 1960s to the present.
By pursuing a wrongful death action against all negligent parties in New York, family members can not only recover damages, but also prevent similar accidents from happening again.
The CBS News story cited is "CBS News correspondent Bob Simon, 1941-2015."
The Wall Street Journal article cited is "Speed May Have Been a Factor in Crash That Killed CBS Veteran Bob Simon."
About David Perecman and The Perecman Firm, PLLC:
For the past 30 years, the New York construction accident, medical malpractice, auto accident, personal injury, and civil rights violation lawyers at The Perecman Firm, PLLC have handled all types of auto accident cases. David Perecman, founder of the Firm, has been recognized for his achievements as an Honoree in the National Law Journal's Hall of Fame, in New York Magazine's "The Best Lawyers in America" and The New York Times Magazine "New York Super Lawyers, Metro Edition" for the years 2007-2014. The prestigious U.S. News & World Report ranks The Perecman Firm among the top 20 personal injury firms in New York City for the years 2011-2015.
The Firm has recovered millions of dollars for its clients. Among the more recent victories, Mr. Perecman won a $15 million verdict** for a construction accident (Index 112370/03) Supreme Court, New York County, a $5.35 million dollar verdict*** for an automobile accident (Index 2749/04) Supreme Court, Kings County, and a $40 million dollar structured settlement for medical malpractice (Index 2146/03)****Supreme Court, Kings County.
The Perecman Firm serves Manhattan, Bronx, Brooklyn, Queens, Staten Island, Long Island, Westchester, Upstate NY, Morris County, and Rockland County.
**later settled while on appeal for $7.940 million
*** later settled for $3.5 million
**** total potential payout
"Lawyer Advertising