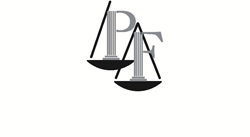 An employer needs to reasonably accommodate an employee's religious beliefs and-or practices, unless doing so would pose an 'undue hardship' to the company.
New York, New York (PRWEB) March 04, 2015
Nine U.S. Supreme Court justices heard a one-hour argument as part of an appeal brought by the U.S. Equal Employment Opportunity Commission (EEOC), the federal agency that sued Abercrombie & Fitch Co. on behalf of Samantha Elauf, 17. Elauf was a Muslim woman who was not hired for a job at an Abercrombie clothing store in Oklahoma after she wore a headscarf to the interview. She wore the hijab, or headscarf, in accordance with her Muslim faith, according to the BBC News (2.25.15).
The EEOC said the store had allegedly discriminated on the basis of religion in violation of Title VII of the Civil Rights Act of 1964, reported BBC News.
"According to the law, an employer needs to reasonably accommodate an employee's religious beliefs and-or practices, unless doing so would pose an 'undue hardship' to the company. Examples of religious workplace accommodations include flexible scheduling and job reassignments. An accommodation becomes an undue hardship if it costs the company a lot of money, decreases productivity, compromises safety and-or burdens other employees," said [Attorney David Perecman.
Religious groups including Muslims, Christians, Jews, Baptists, Evangelicals and Sikhs supported Elauf, as did, Perecman, founder of The Perecman Firm.
Elauf was formally interviewed by assistant manager Heather Cooke for a "model" position, as the company calls its sales associates. According to court documents neither the headscarf nor religion ever came up. Cooke thought Elauf was qualified for the job, but her application was rejected by the district manager over her headscarf that apparently inconsistent with the company's "Look Policy," which centers on a classic East Coast collegiate style.
When Elauf was not hired for the position, a religious freedom debate was triggered regarding when an employer can be held liable under civil rights laws. Title VII of the Civil Rights Act of 1964 makes it illegal for employers to "fail or refuse to hire" someone because of that person's religion unless an employer demonstrates that he is unable to reasonably accommodate a religious observance or practice "without undue hardship" to the business.
Abercrombie does not dispute that Elauf was not hired because of her headscarf. What the company is saying is that she was not hired because employees are not allowed to wear headgear, not because of religious discrimination, said court documents.
Before the case went to the Supreme Court, the United States Court of Appeals for the Tenth Circuit (11-5110) ruled in favor of Abercrombie saying that Elauf never specified that she would need a religious exemption in her job interview, even though she was wearing her headscarf during the process, said court documents. The Supreme Court seeks to answer the question of whether a prospective employee must explicitly ask for a religious exemption.
The final decision on the case will be made in May, reported BBC News.
The BBC news story cited is "US Supreme Court appears in favour of headscarf claim."
The Supreme Court case is Equal Employment Opportunity Commission v. Abercrombie & Fitch Stores, Inc. (No. 14-86).
About David Perecman and The Perecman Firm, PLLC:
For the past 30 years, the New York construction accident, medical malpractice, auto accident, personal injury, and civil rights violation lawyers at The Perecman Firm, PLLC have handled all types of civil rights violation cases. David Perecman, founder of the Firm, has been recognized for his achievements as an Honoree in the National Law Journal's Hall of Fame, in New York Magazine's "The Best Lawyers in America" and The New York Times Magazine "New York Super Lawyers, Metro Edition" for the years 2007-2014. The prestigious U.S. News & World Report ranks The Perecman Firm among the top 20 personal injury firms in New York City for the years 2011-2015.
The Firm has recovered millions of dollars for its clients. Among the more recent victories, Mr. Perecman won a $15 million verdict** for a construction accident (Index 112370/03) Supreme Court, New York County, a $5.35 million dollar verdict*** for an automobile accident (Index 2749/04) Supreme Court, Kings County, and a $40 million dollar structured settlement for medical malpractice (Index 2146/03)****Supreme Court, Kings County.
The Perecman Firm serves Manhattan, Bronx, Brooklyn, Queens, Staten Island, Long Island, Westchester, Upstate NY, Morris County, and Rockland County.
**later settled while on appeal for $7.940 million
*** later settled for $3.5 million
**** total potential payout
"Lawyer Advertising"+