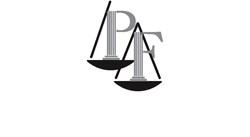 Proof is mounting up every day that shows what was relatively obvious from the moment of this tragic event, the MTA and their engineer/train operator were at fault.
New York, New York (PRWEB) December 06, 2013
Personal injury lawyer David Perecman, founder of The Perecman Firm, is helping one of the commuters who sustained serious injuries when a Metro-North train derailed in the Bronx on Sunday. The train left the tracks after the engineer "nodded off at the controls and zoned out before the accident," reported [CBS News (12.3.13). Four people were killed in the accident and more than 60 others were injured.
The engineer of the train allegedly fell asleep while running the Hudson Line route from Poughkeepsie. The train was traveling close to three times faster than the speed limit for the section of track where it crashed. Investigators determined that the train had been traveling at 82 miles per hour before entering the Spuyten Duyvil 30-mile-per-hour (48-kph) curve, reported CBS News.
According to Perecman, any lawsuits filed as a result of the train accident will seek damages for personal injuries. Under New York law, injured plaintiffs are entitled to fair and reasonable compensation for their injuries and losses, including past and future medical expenses, lost income, and pain and suffering. Lawyers at The Perecman Firm advocate for their clients' full financial compensation through meticulous, detailed preparation.
The Perecman Firm handles serious train and other vehicular accident cases throughout New York. The firm's personal injury lawyers know how to use New York negligence laws to each client's advantage. When fatalities occur, a wrongful death lawsuit would be filed on behalf of the family of the deceased individual.
"When the negligence of another is found to be the cause for your injuries, an experienced injury lawyer can assist you in moving forward with legal action, making sure you receive maximum compensation," Perecman said.
Investigators are still determining whether the crash was the result of human error or mechanical trouble, reported CBS News.
The CBS News story cited is "Attorney: Engineer Was In 'Daze' At Controls Before Metro-North Derailment."
If you or a loved one has sustained a serious injury due to the recklessness or negligence of another, you may be entitled to compensation for your damages and losses. To find out more about monetary damages related to an injury, contact The Perecman Firm at 212-977-7033.
About David Perecman and The Perecman Firm, PLLC:
For the past 30 years, the New York personal injury, medical malpractice, construction accident, civil rights violation, and auto accident lawyers at The Perecman Firm, PLLC have handled all types of cases including escalator and elevator accidents. David Perecman, founder of the Firm, has been recognized for his achievements as an Honoree in the National Law Journal's Hall of Fame, in New York Magazine's "The Best Lawyers in America" and The New York Times Magazine "New York Super Lawyers, Metro Edition" for the years 2007-2010. The prestigious U.S. News & World Report ranks The Perecman Firm among the top 20 personal injury firms in New York City for 2011-2012 and 2012-2013.
The Firm has recovered millions of dollars for its clients. Among the more recent victories, Mr. Perecman won a $15 million verdict** for a construction accident (Index 112370/03) Supreme Court, New York County, a $5.35 million dollar verdict*** for an automobile accident (Index 2749/04) Supreme Court, Kings County, and a $40 million dollar structured settlement for medical malpractice (Index 2146/03)****Supreme Court, Kings County.
The Perecman Firm serves Manhattan, Bronx, Brooklyn, Queens, Staten Island, Long Island, Westchester, Upstate NY, Morris County, and Rockland County.
**later settled while on appeal for $7.940 million
*** later settled for $3.5 million
**** total potential payout
"Lawyer Advertising"+
"Prior results do not guarantee a similar outcome."