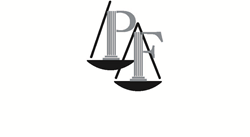 Only with an investigation is it very likely that the truth of the accident will come out.
New York, New York (PRWEB) May 19, 2014
The Metropolitan Transportation Authority (MTA) is investigating the causes of the worst subway derailment in nearly ten years. On May 2, 2014, the F train jumped its tracks in Woodside, Queens while carrying approximately 1000 passengers, reported The Wall Street Journal (5.6.13). Nineteen passengers were injured. Attorney at Law David Perecman understands that all too easily the accident could have been much worse, and more people could have been injured.
The MTA wanted to figure out what fractured a rail found underneath the F train that derailed. According to The Wall Street Journal, they were locating and inspecting steel rails that were part of a December shipment. That shipment included the broken one.
According to The Wall Street Journal, engineering experts said there were three possible reasons for the fracture. One was a faulty steel rail with undetected small fractures that may have led to larger ones. A second possibility is improper installment of the rail. Thirdly, the ground beneath the subterranean tracks could have been compromised by water.
"The accident investigation is definitely required. Only with an investigation is it very likely that the truth of the accident will come out," said Perecman. "Forensic technology and experts can help investigators determine the events of an accident with certainty."
Rail fractures occur more frequently than may be reported in the news. On the Queens Boulevard lines alone, said The Wall Street Journal, the MTA saw 205 rail breaks that were determined to be critical enough to repair within 24 hours from 2005 until 2012.
"When an accident occurs, it is important to conduct an investigation to ensure that the same accident, or a more serious one, does not happen again," said Perecman.
If you or a loved one is seriously injured in a train accident in New York, contact the personal injury lawyers at The Perecman Firm at 212-977-7033.
The Wall Street Journal article is "MTA Searching for Clues in F Train Derailment."
About David Perecman and The Perecman Firm, PLLC:
For the past 30 years, the New York personal injury, medical malpractice, construction accident, and auto accident lawyers at The Perecman Firm, PLLC have handled all types of cases of vehicular accidents in New York, including train accidents and auto accidents. David Perecman, founder of the Firm, has been recognized for his achievements as an Honoree in the National Law Journal's Hall of Fame, in New York Magazine's "The Best Lawyers in America" and The New York Times Magazine "New York Super Lawyers, Metro Edition" for the years 2007-2010. The prestigious U.S. News & World Report ranks The Perecman Firm among the top 20 personal injury firms in New York City for 2011-2012 and 2012-2013.
The Firm has recovered millions of dollars for its clients. Among the more recent victories, Mr. Perecman won a $15 million verdict** for a construction accident (Index 112370/03) Supreme Court, New York County, a $5.35 million dollar verdict*** for an automobile accident (Index 2749/04) Supreme Court, Kings County, and a $40 million dollar structured settlement for medical malpractice (Index 2146/03)****Supreme Court, Kings County.
The Perecman Firm serves Manhattan, Bronx, Brooklyn, Queens, Staten Island, Long Island, Westchester, Upstate NY, Morris County, and Rockland County.
**later settled while on appeal for $7.940 million
*** later settled for $3.5 million
**** total potential payout
"Lawyer Advertising"+
"Prior results do not guarantee a similar outcome."