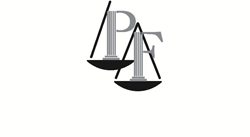 "Schools must provide reasonable and necessary supervision for special needs children, especially during transition periods."
New York, New York (PRWEB) November 18, 2014
A mother in Atlanta, Georgia blamed a middle school for her 12-year-old son's disappearance. The woman's son, Jonathan Hilliard, is autistic. [Attorney at Law David Perecman understands her frustration and urges schools to do more to protect children with special needs.
At the end of the school day in Georgia, Jonathan decided to walk home from school, which is more than four miles away. His mother, Catrina Hilliard, said she found him walking nearly two miles away from the Memorial Middle School's campus. The family was alerted after the boy's teacher called his father because the school knew he had not boarded his school bus. Jonathan was found walking on a "winding road about to cross a narrow bridge with a low railing and no sidewalk," reported [Fox News (11.13.14).
This event comes after similar incidents in New York, all of which also occurred during a transition period at school.
"There seems to be gaps in the protocol covering the supervision of special needs children at a number of schools," said Perecman. "However, schools must provide reasonable and necessary supervision for them, especially during transition periods. Special needs children have challenges with safety awareness and this can result in potential harm or injury."
In October, Dyasha Smith, 21, a student with autism choked on a muffin at her school in Brooklyn, New York at lunchtime, said The New York Times (10.29.14). Before her death, Dyasha's mother had let the school know that they needed to cut up her daughter's food.
In September, Nashaly Perez, 15, a special needs student in Brooklyn wandered off from her New York City school and was found unharmed three days later at her friend's house, reported [The Wall Street Journal (9.18.14). Nashaly walked out a back door during lunchtime.
In January, Avonte Oquendo, a 14-year-old autistic student, was tragically found in the East River months after he disappeared from his school in Queens after lunch, The Wall Street Journal said.
Perecman, the attorney who represented the families of Nashaly Perez, Avonte Oquendo and Dyasha Smith, said in all cases school officials lost track of students who by law, require constant supervision. A school appointed para-professional was supposed to be by the side of each of these children at all times.
"Jonathan's disappearance from school shows that these types of crises are not only confined to New York," said Perecman.
According to Fox News, Jonathan had been talking about walking home from school and his parents said they alerted school officials to his thoughts. His parents said when their son "says something, he means it."
A wandering and elopement survey by the Interactive Autism Network (IAN), found that approximately half of parents of children with autism reported that their child are prone to wandering away from a safe environment. Among these families, close to 50% said that their child went missing long enough to cause significant concern about safety.
"In New York and across the United States, schools have a duty to meet the needs of all children. If they fail to fulfill that duty, they may be held liable for any resulting damages," said Perecman. "Thankfully, the incident involving Jonathan Hilliard did not end in tragedy,"
The Fox News story cited is "Autistic boy wanders off from school."
About David Perecman and The Perecman Firm, PLLC:
For the past 30 years, the New York construction accident, medical malpractice, auto accident, personal injury, and civil rights violation lawyers at The Perecman Firm, PLLC have handled all types of personal injury cases. David Perecman, founder of the Firm, has been recognized for his achievements as an Honoree in the National Law Journal's Hall of Fame, in New York Magazine's "The Best Lawyers in America" and The New York Times Magazine "New York Super Lawyers, Metro Edition" for the years 2007-2014. The prestigious U.S. News & World Report ranks The Perecman Firm among the top 20 personal injury firms in New York City for the years 2011-2015.
The Firm has recovered millions of dollars for its clients. Among the more recent victories, Mr. Perecman won a $15 million verdict** for a construction accident (Index 112370/03) Supreme Court, New York County, a $5.35 million dollar verdict*** for an automobile accident (Index 2749/04) Supreme Court, Kings County, and a $40 million dollar structured settlement for medical malpractice (Index 2146/03)****Supreme Court, Kings County.
The Perecman Firm serves Manhattan, Bronx, Brooklyn, Queens, Staten Island, Long Island, Westchester, Upstate NY, Morris County, and Rockland County.
**later settled while on appeal for $7.940 million
*** later settled for $3.5 million
**** total potential payout
"Lawyer Advertising"+
"Prior results do not guarantee a similar outcome."