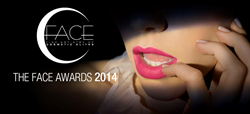 "The FACE Awards allows us to encourage and support up-and-coming beauty vloggers, reinforcing the mantra that hard work and dedication do lead to success," says Toni K., NYX Founder and Chairwoman.
Los Angeles, CA (PRWEB) June 10, 2014
NYX Cosmetics presents the annual Fine Artistry of Cosmetic Elites (FACE) Awards 2014. In its third year, FACE Awards is a multi-national competition to find The Beauty Vlogger of The Year on YouTube™, giving contestants a chance to win $25,000, consultations with pro makeup artists, a year's supply of NYX Cosmetics and the opportunity to build a promising professional career in makeup artistry.
Inspired by the fast-growing, highly engaged, and passionate community of beauty vloggers on YouTube™ and across the web, NYX Cosmetics created the FACE Awards to show appreciation for this group of rising beauty stars, rewarding them for their creativity, passion and determination. This annual competition raises the bar on makeup artistry and videography with over 120 million impressions, over 500,000 votes cast, and 14,000 tweets last year.
Earlier this spring, nearly 2,000 beauty vloggers submitted videos for the FACE Awards. A panel of internal judges reviewed each video and narrowed down the selection to 30 contestants. The contestants created their first challenge videos based on the theme "Favorite Pop Star Album Cover" which went live on YouTube™ for public viewing on June 1st. NYX officially launched the public voting period at this year's GenBeauty conference, hosted by top beauty vlogger Michelle Phan's ipsy Network in Los Angeles. Beauty lovers, brands, and beauty industry pros visited the FACE Awards voting station inside the NYX lounge to vote live on their favorite contestants' videos. Approximately 100,000 votes were submitted over the first weekend and the vote count continues to grow exponentially.
"The FACE Awards allows us to encourage and support up-and-coming beauty vloggers, reinforcing the mantra that hard work and dedication do lead to success," says Toni K., NYX Founder and Chairwoman. "This years' vloggers are passionate, talented and through their participation in FACE Awards, are certain to achieve their dreams and create something special."
On June 4th, a tally of public votes decided which 20 contestants from the original 30 would advance to the second challenge. After the second challenge, 12 contestants will move on to perform their third challenge and the 6 receiving the highest amount of votes will advance to the final live event. The top six finalists will be flown to Los Angeles to compete in front of 1,000 fans, peers, beauty influencers and celebrity judges including YouTube™ guru Promise Phan held at Club Nokia on August 22nd. Contestants will be judged on their creativity, educational content, artistry and personality.
Beauty enthusiasts, fans, friends and family everywhere can log online to http://www.nyxfaceawards.com to vote for their favorite videos.
Joining NYX in their recognition of this talented group are like-minded partners including Sexy Hair, Proactiv®, Target, Lulus.com, Sole Society, VitaCoco, Beauty Blender, ghd, Urbanears, and Kitsch.
FACE Awards Top 20 Finalists:
Adriana Luna, AlexFaction, ayeeDreamer, Bailey Van Der Veen, Briddy Nicole, C0OK1EMONSTER, Christina Rose, Courtney Little | MUA, Denean Dale, FabulousInMaking, FreshBlush, GettingPretty,
J LINHH, Jaz Jackson, JkissaMakeup, MakeupbyAmarie, Reagan Gresh, Rocio Laura, syntheticcdoll, Tara Michelle.
About NYX Cosmetics:
NYX Cosmetics, named after the Greek goddess who ruled the night and symbolized beauty and power, is a must-have among beauty lovers and professional makeup artists everywhere. NYX offers accessibly priced, exceptional quality cosmetics with rich pigments and high payoff across a wide range of colors and is available at thousands of retailers; including specialty beauty and fashion stores (ULTA Beauty, Target, CVS, Douglas, Sephora, Urban Outfitters and Nordstrom), beauty supply stores, and freestanding and shop in shop stores in over 70 countries, as well as at http://www.nyxcosmetics.com.
###
For more information on the FACE Awards please contact:
NYX Cosmetics
323-869-9420
Sarah El-Annan | Miriam Rodriguez
Bollare Communications
212-677-5400
Samantha Schneider | Kate Morgan