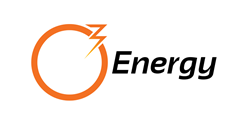 DALLAS (PRWEB) November 20, 2018
After considerable consideration, the merger between O3 Group and Foremost Energy has been cancelled in the best interest of both parties. This decision is marked with the retirement of Donald Reed, who had served as CEO for the past year.
With the desire to advance the corporation in both commercial and residential energy solutions, Brad Stutzman, the original founder of O3 Group, will take on the role as new CEO for O3 Energy.
Chad Reed, former Director of Foremost Energy, will now assume duties as President of O3 Construction Services. Reed's experience in renewable energy and solar contracting will be combined with Stutzman's internal management directives to keep O3 Group's plan of providing engineering, procurement, and construction services in-house. This in-house construction capability allows the company to execute a large pipeline of projects in the United States, Pacific Islands and Latin America while providing quality and cost control of the services. "I see the continued development of EPC services within the O3 Energy Corporation as a natural progression to stream line projects," said Chad Reed, President of O3 Construction Services. "The expansion of the division will bring additional services and cost benefits to its customers and stakeholders."
The O3 Group is currently focusing their efforts in the Texas, Guam and Mexico markets. These markets, especially Guam, have experienced a rise in energy costs in recent years proving that the need for renewable energy is also on the rise. To most effectively achieve sustainable objectives for its clients, O3 Energy works to streamline their in-house construction services. The goal with the expansion of O3 Construction Services is to ensure the highest quality of services and the ability to develop and construct more projects successfully on budget and on time.
About O3 Energy
O3 Energy provides renewable energy solutions and services. We specialize in developing, financing, constructing, as well as owning and operating of solar and wind energy generation facilities. Facilities which range from distributed generation to utility scale projects located across North America and the Pacific Islands. At O3 Energy we believe in creating power from sustainable and clean resources that will benefit our communities. By effectively bringing all of the parties involved in a renewable energy project under one umbrella, O3 Energy can take a project from its inception to operation in the most efficient approach possible.
Learn more at o3energy.com