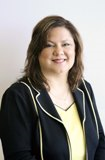 "There are no "cookie-cutter" divorces here. We adapt to a client's needs, tailoring the process just for him or her," proclaims Harry.
Oak Brook, IL (PRWEB) February 15, 2015
Oak Brook family law firm Kathryn L. Harry & Associates, P.C. is pleased to announce that DuPage lawyer, Kathryn L. Harry, has been honored with the distinction of being named a 2015 Super Lawyer in the areas of family law and criminal defense. Only 5 percent of the total lawyers in Illinois are selected to be included in Super Lawyers. Super Lawyers is an independent rating service that acts as a trustworthy resource for the general public. It selects only the best attorneys, and lists them by practice area.
Super Lawyers, a Thompson-Reuters business, selects attorneys using a stringent, multiphase process based upon peer nominations and evaluations, as well as third party research. According to Super Lawyers, their objective is to create a credible, comprehensive and diverse listing of outstanding attorneys that can be used as a resource for attorneys and consumers searching for legal counsel.
DuPage family law attorney Kathryn L. Harry has over 23 years of legal experience in and out of the courtroom. In 1995, she opened her doors as a solo lawyer. Since that time, she has grown her firm in size and talent, Kathryn L. Harry & Associates, P.C., by expanding from its main office in Oak Brook, Illinois, to include a satellite location in Naperville, Illinois.
"Our success is attributable, in large part, to the unique team of professionals assembled here, including attorneys and staff, which is comprised of former prosecutors, engineers, social workers and teachers," says Harry. "Our clients benefit from the advice and knowledge of a team, not just the experience of one lawyer."
Representing men and women in the areas of paternity, child custody, divorce, maintenance, and many other areas of family law, Harry takes pride in her work. She takes a compassionate approach, realizing that long after the legal battle is over, the parties must be able to move on with their lives. The fact that they must continue to work together as a family, while raising children, caring for the elderly, and attending weddings, religious services and the like, is considered by her at every turn when developing a personalized legal strategy for each of her clients.
In addition, Harry has successfully handled high-asset divorces and protected her clients' privacy in the process.
"Divorce is an ugly business, but it can be handled with grace and dignity," declares Harry. The secret to Harry's award-winning style is that she works with each client to develop a personalized approach to his or her unique situation.
"There are no "cookie-cutter" divorces here. We adapt to a client's needs, tailoring the process just for him or her," proclaims Harry.
As an active member of the DuPage County Bar Association, Harry has served as Chair of the Professional Responsibility Committee and Chair of the Bankruptcy Committee. She also served on the subcommittee for the Family Law Trial Advocacy Workshop for Practicing Attorneys and was appointed as a member of the Legal Referral Service Committee. Harry is respected by the judiciary, the courthouse personnel and local attorneys alike.
When not practicing law, Harry turns her attention to volunteer activities centered on her love of animals. Harry supports greyhound rescue and has two hounds of her own. You may even see her at the local dog park! Harry also sings with the internationally acclaimed Melodeers and has performed the National Anthem at major sporting events.
About Kathryn L. Harry & Associates, P.C.:
The Oak Brook divorce attorneys at Kathryn L. Harry & Associates P.C. concentrate their legal practice on family law matters including divorce, child custody, child support, paternity and orders of protection. The firm serves clients located throughout the Chicago area as well as DuPage, Cook, Kane and Will counties. Call 630-472-9700 or visit the online contact page to schedule a free initial consultation with an experienced Illinois family law attorney.