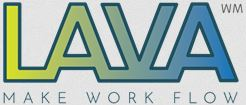 Chris joining the LAVA practice shows our continued commitment to enabling workflows for the wealth industry.
WINSTON-SALEM, N.C. (PRWEB) July 16, 2020
Oakbrook Solutions is pleased to announce the appointment of Chris Martinez as Product Management Director of its new LAVAwm ("wm" = wealth management) workflow optimization and automation practice.
In addition to his current role leading Oakbrook's Family Office practice, Chris will be responsible for coordinating Oakbrook's business process management and Financial Services operations & technology experts to orchestrate end-to-end workflow solutions tailored for each client. Chris will also set the product vision and strategy, define the road map, and identify new business opportunities for LAVAwm.
"I am excited to join LAVA at this inflection point in the industry," said Chris. "As the industry consolidates and adapts to working remotely in this "new normal," more clients are challenged by regulatory and compliance issues, and are asking how to eliminate paper, inefficient, manual processes and proliferating spreadsheets. I look forward to demonstrating how our open architecture, technology agnostic workflow solutions can measurably cut the number of steps, handoffs, forms, man-hours, and processing times, accelerating the time to deliver client value and shortening time-to-revenue."
Based in Chicago, Chris has 25+ years' experience in the wealth management industry from prior C-level roles with The PrivateBank & Trust Co. (PVTB), Wilmington Trust (MTB), and Bingham Legg Advisers (LM). He holds an MBA from the Kellogg School of Management at Northwestern University, earned a bachelor's degree in Computer Science from the University of Southern California, is a CERTIFIED FINANCIAL PLANNER(TM) professional, and a member of the Financial Planning Association.
"Chris joining the LAVA practice shows our continued commitment to enabling workflows for the wealth industry." Craig Cook, CEO of Oakbrook, commented. "His blend of technology, product, business expertise, and leadership is a perfect fit for our practice and our clients."
Since 2000, Oakbrook Solutions has been a leading consulting and services firm for the Wealth Management industry, serving RIAs, Private banks, trust companies, family offices, and other financial service providers. For more information, visit https://lavawm.com/.
Contact:
Chris Martinez
chris@lavawm.com
773.312.5585