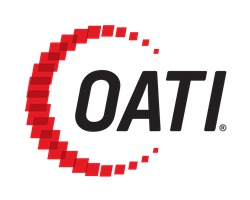 MINNEAPOLIS (PRWEB) June 14, 2022
Open Access Technology International, Inc., (OATI) took part in celebratory events as the County of Maui, Hawaii, introduced its electric vehicle (EV) charging initiative utilizing OATI EVolution™. The event occurred on June 9 in front of the Kalana O Maui Building (Wailuku County Building), Wailuku, where the County's first EVolution™ smart EV charging station became operational. Among other celebratory activities at the event, a Hawaiian Cultural Practitioner performed a Hawaiian blessing for the County of Maui Public EV charger.
"We are proud to help make EV charging possible for the County of Maui and other organizations that set and strive to attain sustainable goals for a greener world," says Dr. Sasan Mokhtari, OATI President and CEO. "We are grateful for our partnership with the County of Maui and the green energy progress we have made together."
OATI EVolution™ EV chargers provide a full range of Smart EV charging infrastructure — including level 2, DC fast, and bi-directional charging systems, plus professional services and network software — and a dynamic mobile application to create a superior EV charging experience for EV drivers. The network service is hosted in the highly secure OATI Cloud built specifically for the rigors of the energy industry.
To obtain more information about EVolution™ charging solutions, visit: https://evolutionevnetwork.com/about-us/ or contact sales (at) oati (dot) net.
-###-
About OATI
OATI provides innovative solutions that simplify, streamline, and empower the operational tasks required in today's energy commerce and Smart Grid. Serving more than 2,500 customers in North America, OATI successfully deploys and hosts diverse mission-critical solutions committed to next generation technology and stringent security guidelines.
OATI (http://www.oati.com) is a leading provider of Smart Grid, Energy Trading and Risk Management, Transmission Scheduling, Congestion Management, Distribution, and Market Management products and services. OATI is headquartered in Minneapolis, Minnesota, with offices in California, Punjab, and Telangana. For more information, please contact sales (at) oati (dot) net.