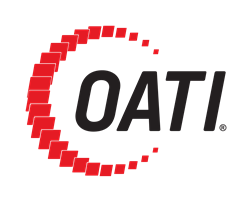 MINNEAPOLIS (PRWEB) June 05, 2019
From a glowing lightsaber on May 04 to an illuminated Minnesota Twins logo celebrating Opening Day, OATI delights the Twin Cities community by shining the OATI Microgrid Technology Center with a variety of quirky light displays. To continue brightening up the evening commute across I-494, OATI is looking for unique light display ideas to feature on the building's over 100-foot-tall LED wall.
The Microgrid Technology Center — located in Bloomington, MN — is powered by a variety of renewable energy sources, including a rooftop solar array and wind turbines, as well as a connection to Xcel Energy. The LED wall consists of 130 R-G-B LED production units and 36 high-intensity LEDs, which work to create the colorful Microgrid Lights displays that illuminate the building every day. For an in-depth look into how OATI designs, programs, and implements the Microgrid Lights, watch this video.
Last spring, OATI received its first Microgrid Lights request to create a Tetris-inspired display. Arranged so that the iconic geometric shapes were about to complete a full horizontal line, the Bloomington building looked as though it were playing Tetris itself. With the ability to create an infinite number of color combinations and add motion to every display, OATI can realize virtually any design request.
OATI is looking for light display ideas relating to holidays, education, technology, science, and/or the betterment of public health. Please send all light display suggestions to Communications@oati.net.
About OATI
OATI provides innovative solutions that simplify, streamline, and empower the operational tasks required in today's energy commerce and Smart Grid. Serving more than 2,000 customers in North America, OATI successfully deploys and hosts diverse mission-critical solutions committed to industry standards and stringent security guidelines.
OATI is a leading provider of Smart Grid, Energy Trading and Risk Management, Transmission Scheduling, Congestion Management, Distribution, and Market Management products and services. OATI is headquartered in Minneapolis, Minnesota, with offices in California, Punjab, Telangana, and Singapore. For more information, please contact sales@oati.net.