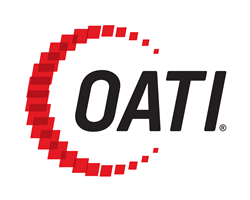 Neighborhood microgrids are on the cutting edge of microgrid development and represent an exciting new solution available to our utility partners.
MINNEAPOLIS (PRWEB) January 21, 2020
OATI is pleased to announce a recent agreement with North Carolina Electric Membership Corporation (NCEMC), the power supplier for North Carolina's network of electric cooperatives, to create the state's first neighborhood microgrid at the new Heron's Nest Environmental Village, which was developed and built by Ollo and The Adams Group. Located near the Atlantic Ocean in the Brunswick Electric Membership Corporation (BEMC) service territory, Heron's Nest will serve as an ecofriendly and sustainable community, and the installation of a microgrid will provide benefits to many stakeholders. OATI expects to complete preparations and make the microgrid controller operational in the spring of 2020.
A community solar photovoltaic (PV) array and battery energy storage system (BESS), owned by Ollo and operated by NCEMC, will provide the on-site energy generation and storage for the microgrid. The OATI GridMind™ intelligent microgrid control software will enable the neighborhood to island from the distribution system during a loss of power to the site. While in island mode, GridMind™ will provide alarming and visualization of the system and will exercise load shed, plus command and control, over the batteries and other system components in order to carry the system load. As OATI deploys the project, our affiliate, USA Microgrids, will provide control systems integration expertise.
When not controlling for resiliency, GridMind™ will control battery charge and discharge cycles during normal operations. GridMind™ will integrate the output of the local Heron's Nest solar system with the BESS dual-flow inverter to provide comprehensive operational control. These interconnections and the ability to control the flow of utility energy resources will allow the centralized NCEMC Distributed Energy Resource Management System (DERMS), provided by OATI, to call upon the microgrid to act as a demand response asset during periods of peak energy use.
Located in hurricane-prone territory, the Heron's Nest microgrid will provide resiliency for neighborhood homeowners, support the development's sustainability message, and act as a flexible and controllable edge-of-grid asset for NCEMC and BEMC.
"Neighborhood microgrids are on the cutting edge of microgrid development and represent an exciting new solution available to our utility partners. Beyond resiliency benefits, with pre-integration to our DERMS software, these controllable microgrids can additionally support utility economic and reliability goals, like any other distributed energy resource," said OATI President and CEO, Dr. Sasan Mokhtari. "We are thrilled to be working with our project partners to deliver this innovative project."
"We're pleased to partner with OATI, BEMC, and Ollo to provide added resiliency, reliability, and sustainability through this unique residential microgrid," said Bob Beadle, NCEMC's Director of Project Development and Engineering, who is managing the Heron's Nest microgrid project. "The solutions delivered by OATI will allow us to easily control the microgrid and use it to support the overall flexibility and efficiency of the electric grid, ultimately providing a higher level of service to our consumer-members."
About OATI
OATI provides innovative solutions that simplify, streamline, and empower the operational tasks required in today's energy commerce and Smart Grid. Serving more than 2,200 customers in North America, OATI successfully deploys and hosts diverse mission-critical solutions committed to industry standards and stringent security guidelines.
OATI (http://www.oati.com) is a leading provider of Smart Grid, Energy Trading and Risk Management, Transmission Scheduling, Congestion Management, Distribution, and Market Management products and services. OATI is headquartered in Minneapolis, Minnesota, with offices in California, Punjab, Telangana, and Singapore. For more information, please contact sales@oati.net.
About North Carolina's Electric Cooperatives
Driven by service and inspired by innovation, North Carolina's electric cooperatives strive to build a brighter energy future for 2.5 million North Carolinians. Beyond providing electricity, each of the 26 not-for-profit cooperatives invests in their communities and delivers new energy solutions to improve quality of life for co-op members in 93 of North Carolina's 100 counties. Learn more at ncelectriccooperatives.com.