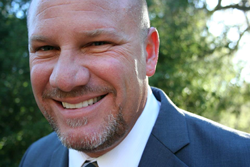 Work with the top real estate agent in Oceanside California by contacting our team
(PRWEB) November 13, 2014
Kevin Leonard and his team of real estate and mortgage professionals have been building new relationships in Southern California with new marketing avenues. But since the beginning of 2014, they have been adding partnerships that include the real estate agent side of the home buying business. One of the newest videos for their Realtor partner in Oceanside "Homes for Sale Ivey Ranch - Rancho Del Oro" has just been uploaded. The group makes connections with top real estate agents in each city, and partners with them in a co-branding effort. Recently, they have finished a new wave of videos that are located in the city of Oceanside, California. They are creating unique ways of connecting future home buyers with the top real estate agents in North County. The team is releasing easy to understand videos, with all of the contact information needed for home buyers or sellers looking to buy or sell a home in the area. By creating these pages and videos, they are able to promote the top Realtors' information across the internet because this is where most people start their search for buying or selling a home. For an example of one of the new YouTube videos, see "sell home Jeffries Ranch Oceanside CA".
The real estate and mortgage group are also looking to find more licensed mortgage originators for these real estate agents in Oceanside, California, by working with an internet marketing professional. The company distributes mortgage job openings on many mortgage industry webpages, and posts the information about the different net branch opportunities for loan originators and brokers to apply for. Kevin Leonard is continuously searching for those looking to connect with Realtors, and partners them with the top mortgage professional in each city. The team continues their online marketing domination, and throughout the mortgage community, with ads looking for qualified mortgage experts. This proves to be advantageous, as it ensures that the most qualified for the loan officers are dealt with most efficiently, and then partners them with the Realtor that represents a particular city. To view more about how the organization promotes their affiliate agents using social media sites visit the Oceanside Facebook page here, https://www.facebook.com/realestateagentOceansideCA
The team of expert's works hand in hand with the new Realtor in Oceanside to create a base for them to build from in order to succeed in today's modern technological focused world. They start by creating videos and informative articles to put out across the web, so that they can be found by potential sellers or buyers. The team has completed videos and pages for each neighborhood in Oceanside California and is releasing them daily. By creating advertising videos for the real estate agents in Oceanside, they have proven that not only are they capable of introducing buyers to the right agents, but that they understand how complicated the process is. The group's goal is that by using their contacts that they can make the whole home buying process as simple and hassle free as possible. The team understands that buying a home is one of life's biggest monumental milestones; they just aim to make it as pleasant and positive as possible. Kevin Leonard knows that with his expertise, they can help the home buyer have a completely satisfactory experience, from getting a pre-approval for a home purchase in Oceanside, to finding the perfect home. To find out how to pre-qualify for a home loan, or to speak with a mortgage professional about a purchase loan call (858) 999-3737.
About:
Kevin Leonard entered into the mortgage business in 1997 and quickly rose to become one of the best mortgage originators in the US, and earned national acclaim for his efforts. Mr. Leonard prides himself in offering constant communication with his clients so that they have a full understanding of the loan process from start to finish. He is personally responsible for thousands of fundings, and along with his team, he has over 5 billion in residential loans funded to his credit. Mr. Leonard has a full understating of the loan process from start to finish, and also consults with mortgage bankers in the secondary market. There are few, if any, that have the experience that Kevin Leonard has in the mortgage profession. He was one of the first to register with NMLS in 2008 when it was first instituted, and currently is licensed in the state of California as a loan originator. He is partnered with the best real estate agents that represent the homes in Oceanside for a good reason—he offers fast pre-approvals with the ability to fund purchase loans quickly. To find out more about the new real estate agent Ivey Ranch - Rancho Del Oro video, click on the link provided.
Contact:
Kevin Leonard
Phone: (858) 999-3737
NMLS #6279