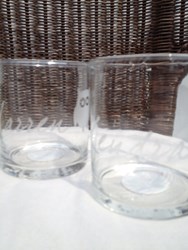 A wife who loses a husband is called a widow. A husband who loses a wife is called a widower. A child who loses his parents is called an orphan. There is no word for a parent who loses a child. That's how awful the loss is.― Jay Neugeboren, An Orphan'
Manchester, New Jersey (PRWEB) October 01, 2013
On October 25, 1988, (then) President Ronald Reagan designated the month of October as Pregnancy and Infant Loss Awareness Month.What an amazing act of love and compassion he showed towards families all over the United States. This later spurred the 2002 petition, October 15th Pregnancy and Infant Loss Remembrance Day, to designate this day specifically as Pregnancy and Infant Loss Remembrance Day, a day set aside in which to honor and remember these babies lost. It was an American movement started by Robyn Bear, Lisa Brown, and Tammy Novak. They petitioned the governors of each of the 50 states as well as the federal government, and by October 15, 2002, 20 states had signed proclamations to recognize the date, which was observed for the very first time that year in 2002. 11 years later, all 50 states recognize October 15 as "Pregnancy and Infant Loss Awareness Day".
The Canadian Pregnancy Loss and Infant Death Awareness and Remembrance Campaign was recognized in October of 2005 in British Columbia, Canada. New Brunswick also declared official recognition of October 15 Pregnancy and Infant Loss Remembrance Day in October of 2005. Nova Scotia soon followed, while the provinces of Ontario and Manitoba are currently under consideration.
The campaign for Pregnancy and Infant Loss Remembrance Day in Australia began in May 2008, where parts have been declared and others still remain with the work of petitioning to declare this day across Australia.
Though this day is not internationally legislated and observed, individuals still continue to campaign world wide for it to be so.
The International Wave of Light is what "officially" marks the day of October 15. It entails that each family lights a candle at 7 pm in their respective time zone and leaves it burning for at least one hour. This will result in a constant 'Wave of Light' across the globe in this 24-hour period. This light is the way of remembering these babies together.
Somewhere over the Rainbow LLC (SOTR) was formed from that very grief of losing a child. Hannah Katherine Larsen was stillborn on September 21, 2009. Katy Larsen, her mother and owner of SOTR, is a strong activist for Pregnancy and Infant Loss Awareness and support. The business exists with the purpose of helping others cope with their grief and to aid them in their journeys. Katy is currently compiling a book of stories of lost babies that will be published within the coming weeks.
"The book is called 'Because They Lived', and is designed to inspire women and to encourage them with the comforting stories of others who have been there and survived. You will survive, although at many times it does not feel like it. The call for submissions is still open until October 7, 2013. Anyone wishing to share may do so by emailing me at becausetheylived(at)yahoo(dot)com."
Katy is also currently hosting a giveaway on her blog with a custom etched candleholder as the offered prize. It will remain open until October 3 to ensure the winner will receive the item in time to light it for The International Wave of Light. To enter one can simply follow this link.
"My wish for you is a peaceful day and to feel the presence of your child(ren) all around you always. I thank the many women through out time who have put their hearts on the line to offer hope and to honor their existence."