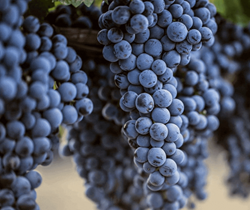 NAPA, Calif. (PRWEB) October 02, 2020
Beginning October 1st, wine lovers and producers around the world will join together for #MerlotMe, a global movement celebrating Merlot Month. In this, the eighth year, the #MerlotMe movement aims to hit a record number of social posts using the hashtag and reach millions of wine lovers.
#MerlotMe unites passionate wine lovers to celebrate this lavishly textured, dazzling versatile noble red grape varietal. Wine producers and consumers worldwide will celebrate Merlot during October with the hashtag #MerlotMe, sharing wines on social channels, at virtual events, in winery tasting rooms, restaurants, and wine shops, and at home.
Participating wineries, restaurants and retailers will feature #MerlotMe inspired special offers and virtual events. Food bloggers will post Merlot-paired recipes with #WinePW twitter chat on Saturday, October 10th at 10 am CST, spotlighting the food-friendly nature of the varietal. Winery tasting rooms in California, Washington and beyond are featuring special tasting flights, reserve and library pours and more in honor of Merlot Month.
How to #MerlotMe:

Get your hands on Merlot! Share online with #MerlotMe.
Visit MerlotMe.com for the latest on events and offers, recipes, and follow participating wineries for Merlot news all month long.
Visit your favorite winery and mention #MerlotMe for special offers and tastings.
Download the #MerlotMe playlist on Spotify
Merlot Momentum
In just the last seven years, the #MerlotMe celebration generated more than 80 million social media impressions and reached a worldwide audience in 40+ countries and neatly all 50 states with nearly 15,000 social media posts. Merlot is one of the most popular fine wine varieties globally with more than 720,000 acres planted worldwide. It is the third leading red varietal after Cabernet Sauvignon and Red Blends purchased by Americans today in California wine shipments*. Merlot is the #1 red most consumed wine varietal according to consumers in a Wine Intelligence August 2018 survey of more than 4,000 wine consumers across all ages and drinking preferences. In grocery channels, Merlot sales are up nearly 5% over the previous year**.
Visit MerlotMe.com for more information on events, recipes, participating wineries, materials for the wine trade, and how to #MerlotMe. Join #MerlotMe on Instagram @merlotme and Facebook https://www.facebook.com/MerlotMeOfficialPage/
*Source: The Wine Institute
**Source: IRI 52-week data ending 8/09/20, Dollar Volume
Editor's Note: Images, data, samples and interviews with participating wineries available upon request.