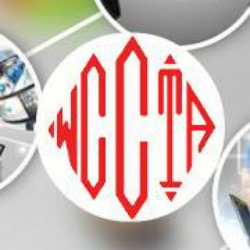 "First and foremost Webster-Calhoun was founded on the cooperative philosophy of quality service," says Daryl Carlson, General Manager at WCCTA.
Gowrie, Iowa (PRWEB) October 14, 2015
Cooperatives are unique in that they are actually owned by their members. All local telephone subscribers with WCCTA are automatically a member of Webster-Calhoun Cooperative Telephone Association. These members benefit from the cooperative's mission to provide their members with the best possible service at a reasonable cost. The importance of service was learned early on in the area's history with telecommunications.
"First and foremost Webster-Calhoun was founded on the cooperative philosophy of quality service. Service is a priority throughout our entire service area not just the easy to reach town population but out to the high-cost rural areas as well," says Daryl Carlson, General Manager at WCCTA.
In the early 1950's a small group of like-minded area pioneers met in Gowrie to consider embarking on a bold venture. These men were determined to own and operate their own telephone system. As they discussed the prospects of purchasing the Gowrie exchange from Western Light and Telephone Company, they could look back over a number of busy years that had laid the foundation for such a bold venture.
The original Gowrie Telephone Company was incorporated in 1902 and later merged with rural folks to form what was known as the Lena-Gowrie Telephone Company. This first endeavor resulted 5 miles of rural line. In the early 1930's the telephone company was sold to Public Utilities Investment Company of Salina, Kansas which later became Western Light and Telephone of Dodge City, Kansas. The great depression descended upon local communities as upon the rest of the country. By 1939 people of the community were beginning to recognize that it had been a mistake to sell the telephone company to outside interests. Service was deteriorating and the plant equipment, including the lines, were not being updated and kept in good repair. Consequently, at a public meeting held for that purpose, another telephone company was organized. Its activities were stymied, however, for lack of funds and lack of general support. Several more years were to pass before the situation became so acute that local action was once again revived and this time, under different leadership, it succeeded.
While many large cities in the United States were enjoying automatic dial service, telephone lines in rural areas were deteriorating. By 1940 there were fewer farmers with telephone service than there had been in 1920! In 1949 the United States Congress passed legislation to amend the 1936 Rural Electrification Act and establish a telephone loan program. President Harry Truman signed the congressional order into law on October 29, 1949. With REA money available, the next step was finding people of vision to use it wisely.
It was the telephone loan program that kindled the organization of telephone cooperatives throughout rural America including WCCTA. The cooperatives were eager to begin to make good telephone service available to their members. By 1953, the REA had received 481 applications for telephone loan funds.
In the years 1952 and 1953 local Gowrie patrons made the decision to purchase Western Light and Telephone and form a cooperative with the purpose of installing an all-new dial telephone system. The Somers and Knierim exchanges were purchased and the Moorland and Barnum exchanges were acquired. Dreams of a new up-to-date telephone service began to materialize in 1955 when the REA approved loans totaling $558,000 for the first five exchanges. These exchanges were converted to dial operation in 1957. Webster-Calhoun has continued to grow in size and services for members.
"Our cooperative remains committed to serving our 16 communities with quality service. We have invested considerable time and funding for 100% Fiber to the Home technology that now allows Gig-capable service to all our members as well as phone and digital TV service," states Marcie Boerner, Office Manager at WCCTA.
Cooperatives provide a unique opportunity to those that utilize the services. Along with the service, customers actually become a member and investor in the cooperative. As an owner of a cooperative company, members of WCCTA are entitled to certain benefits that are not available to customers of big name communications companies. These benefits include:

Election of representatives on the Board of Directors. Their job is to oversee the operation of your cooperative.
This election takes place through mail ballots and concludes as part of the Annual Meeting of Members where members can review the financials, status, and direction of the cooperative.
Once the operating costs and re-investments in the co-op have been met, the Board of Directors allocate remaining money to the members in the form of "Capital Credits". The amount allocated and refunded varies from year to year. When Capital Credits are retired these funds are put directly back into the local economy.
Cooperatives are motivated to serve their members, not outside investors or dictated strictly by profit. It makes them an important part of each of the communities we serve. Members have a stake in the success of a cooperative. Daryl points out, "Webster-Calhoun has positioned itself well with some other outside investments that have enhanced the member's allocated patronage over the last number of years thus allowing the Board of Directors to retire patronage dividends on a reasonably consistent basis. Each year patronage retirement is reviewed based on current economic conditions of the cooperative."
Owned by members and committed to communities, WCCTA services over 715 square miles that include Gowrie, Pilot Mound, Vincent, Thor, Churdan, Knierim, Somers, Barnum, Duncombe, Farnhamville, Badger, Clare, Moorland, Boxholm, Lanyon, and Paton. WCCTA office is located at 1106 Beek Street, Gowrie, IA. For more information visit http://www.wccta.com, call 515-352-3151 or email webcalstaff@wccta.com. WCCTA can be followed on Facebook and Twitter.