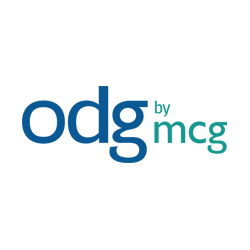 "With this launch, we are embracing the move to two distinct product tracks, ODG for Disability and ODG for Workers' Compensation, with each speaking to the unique needs of two different market segments," - Phil LeFevre, Managing Director of ODG by MCG
AUSTIN, Texas (PRWEB) August 18, 2020
ODG, an MCG Health company, announces the launch of ODG for Disability, a new version of ODG aimed at simplifying and optimizing non-occupational disability claim management.
Although ODG has always been successfully used for disability claim management, much of ODG's flagship content and tools are aimed at serving the needs of the workers' compensation industry. In contrast, ODG for Disability is designed specifically to help clinicians and disability claim handlers triage, manage, and facilitate return-to-work for short and long-term disability claims.
New disability-specific integrated and actionable tools such as a proprietary Long-Term Disability (LTD) Predictor, Impairment Determination Criteria, and Enhanced Clinical Content, are coupled with existing reliable, consistent, evidence-based treatment and duration guidance. This provides an exclusive one-stop location to foster fair and consistent claim handling practices with auto-adjudication, allowing the user to assign the right resources to the right claims at the right time.
"With this launch, we are embracing the move to two distinct product tracks, ODG for Disability and ODG for Workers' Compensation, with each speaking to the unique needs of two different market segments," said Phil LeFevre, Managing Director of ODG by MCG. "The versions are highly configurable to meet the needs of individual case and claims managers in each market, and we can also configure the ODG solutions to serve both markets, giving the customer the ultimate flexibility to most effectively manage claims."
An ODG for Disability Launch Webinar will be held on September 16th at 1:00 PM ET (10:00 AM PT) which will include a full demo of the new content and tools. Sign up here: https://info.mcg.com/odg-webinar-odg-for-disability.html
To discuss configuration of your ODG solutions with respect to the new content and tools, please contact your Account Manager, or the ODG Helpdesk at odghelp@mcg.com.
About ODG
ODG, an MCG Health company, provides unbiased, evidence-based guidelines that unite payers, providers, and employers in the effort to confidently and effectively return employees to health. The clinical guidelines and analytical tools within ODG are designed to improve and benchmark return-to-work performance, facilitate quality care while limiting inappropriate utilization, assess claim risk for interventional triage, and set reserves based on industry data. For more information visit http://www.mcg.com/odg.
About MCG Health
MCG, part of the Hearst Health network, helps healthcare organizations implement informed care strategies that proactively and efficiently move people toward health. MCG's transparent assessment of the latest research and scholarly articles, along with our own data analysis, gives patients, providers, and payers the vetted information they need to feel confident in every care decision, in every moment. For more information visit http://www.mcg.com or follow our Twitter handle at @MCG_Health.