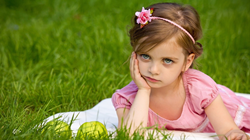 We need to be able to let go of the things that we can't change or control, especially if they are temporary situations.
MONTREAL (PRWEB) March 09, 2019
Getting stuck in traffic is bothersome, but it's an annoyance that most people have accepted as a regular part of daily life. So too is getting gum stuck on your shoe, getting splashed on a rainy day by a passing car, or being pestered by fruit flies. Yet there are some people who just can't help but complain about everything, no matter how minor. What can be said of the personality of "whiners," aside from the fact that they're whiney? A great deal, according to a recent study by PsychTests.com. While their hang-ups may be trivial, they seem to stem from significant emotional issues.
Collecting data from over 12,000 people who took the Emotional Intelligence Test, PsychTests' researchers selected a sample of 200 participants, half of whom were happy-go-lucky while the other half had a tendency to complain about issues that the majority of the population would brush off. Common complaints included dealing with bad weather, waiting at the doctor's office, and being behind a customer in the express line with 13 items instead of the designated 8. PsychTests' researchers then compared the two groups of participants on 21 emotional intelligence competencies, including the following:
(Note: Average scores on the competencies below can range from 0 to 100. High scores are considered ideal.)
SELF-ESTEEM

Score for whiners: 50
Score for non-whiners: 68
EMPATHY

Score for whiners: 58
Score for non-whiners: 77
CONFLICT RESOLUTION

Score for whiners: 44
Score for non-whiners: 76
FLEXIBILITY (ability to adapt to change; willingness to compromise)

Score for whiners: 54
Score for non-whiners: 71
RESILIENCE

Score for whiners: 59
Score for non-whiners: 72
COPING SKILLS

Score for whiners: 57
Score for non-whiners: 69
ABILITY TO ADAPT TO DIFFERENT SOCIAL SITUATIONS

Score for whiners: 52
Score for non-whiners: 75
ABILITY TO PICK UP ON SOCIAL CUES

Score for whiners: 52
Score for non-whiners: 72
ABILITY TO READ BODY LANGUAGE

Score for whiners: 64
Score for non-whiners: 75
WILLINGNESS TO STAND BY ONE'S VALUES

Score for whiners: 59
Score for non-whiners: 72
PSYCHTESTS' STUDY ALSO REVEALS THAT CHRONIC COMPLAINERS ARE:

Less self-aware and not very open to learning new things
Less self-confident, self-motivated, and goal-oriented
More likely to struggle to identify, connect with, and reflect on their emotions
More likely to have trouble regulating their emotions
More pessimistic
More likely to desire approval and validation from others
More likely to be dissatisfied with their lives
"The average score on our emotional intelligence test for the happy-go-lucky group is 113. The average score on the test for chronic complainers was 85. This speaks volumes about this group's difficulty dealing with not only daily annoyances, but also their emotions, other people's emotions, social situations, and life's ups and downs in general," explains Dr. Jerabek, president of PsychTests. "We need to be able to let go of the things that we can't change or control, especially if they are temporary situations. While a traffic jam or a crying baby on a flight can be frustrating, for example, getting stressed or upset about it will do nothing to help the situation, and will only make you feel worse. So in situations where you are tempted to get upset or tell someone off, we suggest the following strategy: Use the "1-5-10 rule." Ask yourself, 'Will this situation still bother me in one year, five years or 10 years from now?' If yes, then take steps to deal with the situation directly and tactfully. If not, then recognize the situation as a minor, temporary annoyance and let it go. Life is filled with ups and downs. Imagine someone who spends their entire life complaining, whining, and getting worked up over every little thing that happens to them. Over time, that kind of chronic stress will eat away the person's physical and emotional health. And on top of that, it seems a rather foolish waste of time, doesn't it?"
How's your emotional intelligence? Check out https://testyourself.psychtests.com/testid/3979
Professional users can request a free demo for MEIQ - HR (Multidimensional Emotional Intelligence Quotient - Human Resources Version) or any other assessments from ARCH Profile's extensive battery: http://hrtests.archprofile.com/testdrive_gen_1
To learn more about psychological testing, download this free eBook: http://hrtests.archprofile.com/personality-tests-in-hr
To have these press releases delivered directly to your inbox, send us an email and we will add you to our mailing list: pressreleases@psychtests.com [pressreleases@psychtests.com __title__ Press Release]
About PsychTests AIM Inc.
PsychTests AIM Inc. originally appeared on the internet scene in 1996. Since its inception, it has become a pre-eminent provider of psychological assessment products and services to human resource personnel, therapists, academics, researchers and a host of other professionals around the world. PsychTests AIM Inc. staff is comprised of a dedicated team of psychologists, test developers, researchers, statisticians, writers, and artificial intelligence experts (see ARCHProfile.com). The company's research division, Plumeus Inc., is supported in part by Research and Development Tax Credit awarded by Industry Canada.