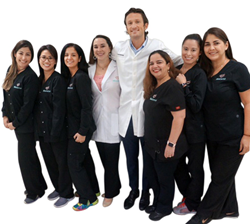 MIAMI (PRWEB) February 05, 2020
Andy Gaertner, D.M.D., is pleased to announce that he now offers state-of-the-art, general, preventive, restorative and cosmetic dental care with extended hours six days a week. Traditional office hours only offer patients dental services from 9:00 to 5:00 on Monday through Friday. But, because limited hours do not work for the schedules of some of the patients at Bliss Dental, Dr. Gaertner has expanded his hours to provide early and late options for select services.
Dental care should match your lifestyle, which is why customer-oriented dental practices like Bliss Dental are offering Saturday appointments and extending their hours. These new appointment options will provide patients with more opportunities to improve their smile or to handle dental emergencies.
Bliss Dental now features Saturday appointments, 8:00 am openings on Thursdays, and 6:00 pm closings on Tuesdays. The new hours provide patients with flexible access to top-quality dental care. The staff is committed to providing a comfortable environment and excellent dental care so that everyone feels at ease when they visit Bliss Dental.
Bliss Dental staff work together to ensure that every patient receives the best care possible. They are also trained to bring comfort to those who struggle with dental anxiety. The popular dental practice is accepting new patients and invites anyone who is looking for excellent dental care to schedule an appointment.
Your first dental checkup will require about one hour of your time. The friendly staff at Bliss Dental will greet you and will provide you with some paperwork to complete. The staff will familiarize you with the office and the patient privacy policy. The dental hygienist will take x-rays and clean your teeth if no gum disease appears to be present. Bliss Dental believes in empowering patients to make good choices, and the hygienist will demonstrate how to care for your teeth and will answer any questions that you may have.
Dr. Gaertner will meet with you privately to review your records, look at the x-rays, listen to your concerns, and examine your teeth. The dentist will determine if additional treatments are needed to improve your oral health or to address any problems that you may be experiencing. Dr. Gaertner will create a customized treatment plan just for you that may include teeth whitening or restoration options if you are interested in improving the appearance of your smile.
Bliss Dental provides high-quality dental services using the best technology, which ensures that each patient receives comfortable care and outstanding, long-lasting results. Emergency dental care, general dentistry, dental implants, teeth whitening, dentures, veneers, dental crowns, and dental restorations are available at Bliss Dental. The extended hours and weekend availability gives patients more access to treatment if they need to resolve a toothache, address a cracked tooth, or discuss another type of emergency.
Bliss Dental hopes that the office's new flexible hours will benefit patients' tight schedules. If you live near Miami, Florida, call 305-274-6500 to schedule an appointment with Dr. Gaertner at Bliss Dental.