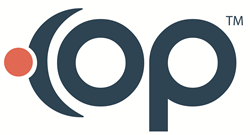 Bethany and Alan bring a combined 50 years of experience to OP and will contribute to this exciting time as we strive to innovate healthcare.
FORT WASHINGTON, Pa. (PRWEB) February 04, 2020
Office Practicum, a leading provider of pediatric-specific EHR, practice management, and revenue cycle management solutions, welcomed two healthcare industry veterans to its executive team. Bethany Williams, Senior Vice President of Product, and Alan Horton, Chief Technology Officer, will be responsible for creating products and quality solutions that focus on both a child's physical and mental health.
Greg Anderson, founder of Office Practicum and Chairman of the Board, will move from his day- to-day position as CTO and focus his attention on key client relationships and product innovation.
"I am eager to round out the executive team, which will enable OP to continue equipping current and future clients with groundbreaking solutions that address all aspects of a child's health," said Kraig Brown, Chief Executive Officer of Office Practicum. "Bethany and Alan bring a combined 50 years of experience to OP and will contribute to this exciting time as we strive to innovate healthcare."
A seasoned healthcare IT executive, Williams is a results-oriented avid intrapreneur, product and business developer, and healthcare strategist. She is known for her insightful and unique abilities to build products and considerably expand market share. By working as a catalyst for change in organizations, Williams sparks new direction and positive change.
Prior to joining OP, Williams served as VP of Product Strategy at Wayster, formerly ZirMed. Before that, she worked with PWC, Perot Systems, IDX Systems Corporation, and Sharp Healthcare. Williams served on the Board of Directors for the North Texas American College of Healthcare Executives (ACHE) for five years and is a member of the Women Leading Business (WBL) national leadership organization.
"It's an honor to be working with an amazing team of professionals who are dedicated to helping independent pediatricians thrive," Williams shared. "This is going to be an incredible journey as we move towards treating not only a child's physical needs, but behavioral and emotional ones as well."
Alan Horton is a proven technology leader and strategic visionary who is known for cultivating high-performing teams, crystallizing ideas into action plans, and developing innovative SaaS-based products for healthcare and financial services markets. In addition, he holds a U.S. patent for using big data technologies for healthcare master data management.
Horton's previous leadership experience includes his role as CTO of GSI Health, a population health management SaaS company, where he provided the vision and leadership for their technology platform and engineering teams. Throughout his career, Horton has served at several other high-tech companies, including Frontline Technologies, Health Market Science, and Shared Medical Systems.
"I am passionate about improving people's lives by making it easier for healthcare professionals to serve their patients, and turning ideas into true business results," Horton said. "I am excited to work with the talented team at Office Practicum as we continue to focus on the success of our employees, pediatric practices, and vendor partners."
About Office Practicum:
Office Practicum is a leading provider of pediatric-specific solutions. Our EHR, PM system, and revenue cycle management services help pediatric practices improve clinical and financial outcomes. For more information, visit http://www.officepracticum.com.