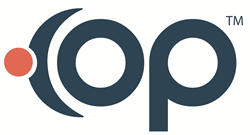 Ninety percent of independent pediatric practices are planning for ongoing telehealth use post-pandemic.
FORT WASHINGTON, Pa. (PRWEB) September 23, 2020
Office Practicum provides electronic health record (EHR) and billing solutions, while Anytime Pediatrics is a telehealth platform. Both companies focus completely on pediatrics and are dedicated to improving clinical and financial outcomes for this community.
The COVID-19 pandemic has caused a substantial increase in pediatric telehealth appointments across the country. But telemedicine is not meant only for times of crisis. It's now an integral part of pediatric practices' care offerings. Ninety percent of independent pediatric practices are planning for ongoing telehealth use post-pandemic.
Pediatric patients and their parents will continue to expect care delivered through telehealth for multiple reasons, including safety, convenience, and value. With this new union, the two companies have further solidified their commitment to the practices they serve by providing integration of OP's EHR with Anytime Pediatrics' telehealth solution.
"If practices don't find a way to continue delivering this technology, families will find another venue to access these services," said OP Medical Director Susan Kressly, M.D. "Innovative practices that look for ways to meet their families where they are will position themselves for continued success. Success will depend on sustainable workflows that include a clear vision of telehealth practice offerings. In addition, a solution that integrates the telehealth platform with the EHR is important for streamlined care delivery."
Thanks to the single sign-on feature, pediatricians and their staff members will be able to easily and directly access the Anytime Pediatrics telehealth functionality from within OP's EHR. Another time-saving component of the integration is streamlined appointment scheduling, meaning the demographic and scheduled appointment information is sent automatically from OP to Anytime Pediatrics. This eliminates the need to schedule visits in both platforms and results in sustainable workflows that increase productivity and clinical outcomes.
"As a fairly new pediatric company, we are ecstatic to not only partner with OP, but also integrate our product with their solution," said Mick Connors, M.D., CEO of Anytime Pediatrics. "Our two companies are so aligned philosophically that aligning our technology made a great deal of sense. Our combined solution will be an amazing differentiator for pediatricians seeking to stay connected with their patients in every way and to do so seamlessly."
Anytime Pediatrics is HIPAA-compliant, which is critically important for care delivery beyond the public health emergency. Some of the platform's highlights include a virtual waiting room where staff can interact with patients in the same way they might in their offices and the ability for parents to securely upload photos, which can aid in visual diagnosis.
In addition, Anytime Pediatrics allows practices to customize their telemedicine workflows based on unique needs. Most practices start with pre-scheduled visits and consultations during normal business hours and later expand virtual care offerings for after-hours and walk-in appointments.
Both companies are excited about this new partnership because they know it will allow pediatric practices across the country to provide the care their patients need — now and well into the future.