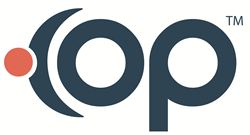 While much has changed in technology and healthcare, OP's singular focus on the needs of independent pediatric practices has remained.
FORT WASHINGTON, Pa. (PRWEB) May 27, 2021
For 35 years, Office Practicum (OP) has been a leader in the EHR market with its array of new and innovative solutions specifically designed to support pediatric practices. While planning their first practice in Park Slope, New York, OP's founders, Fred and Dr. Edna Pytlak, resolved to deliver personal care to their neighborhood families in a modernized "country doctor" way. When the Pytlaks' practice first opened its doors on July 1, 1986, OP's first patients were registered.
While much has changed in technology and healthcare since then, OP's singular focus on the needs of independent pediatric practices has remained. While traditional EHRs focus on areas of adult care, OP is the only certified pediatric-specific EHR on the market today. 35 years in, OP is still dedicated to optimizing its solution to better support the specific care pathways and needs of its pediatric practices and their communities and patients.
In support of its mission and in celebration of its 35th year, OP is excited to announce the newest members of the OP Advisory Council, a diverse group of physicians and practice leaders whose voices help represent the patients and communities that OP serves. The Advisory Council's goal is to discuss new clinical and business developments, and provide firsthand feedback for physician advancement, market needs, and communication initiatives.
OP is thrilled to welcome the newest members of its Advisory Council. They will provide invaluable perspective and guidance as the company continues to innovate in support of greater practice efficiency and the delivery of personalized patient-centric care.
OP Advisory Council Members:
Barb Periard, MD, President of Forest Hills Pediatric Associates
Robert Stephens, MD, President of Cornerstone Pediatrics
Pat Hynes, MD, Founding member of One Pediatrics
Michael Riddick, Administrator of Goldsboro Pediatrics
Steven Lant, IT Coordinator for Complete Children's Health
Donna Ruge, Office Manager of All Star Pediatrics
Office Practicum looks forward to another innovative year spent supporting its practices and their communities, to help support its pediatricians do what they do best. In the words of new Council Member, Barb Periard, MD, "Many would say that being a pediatrician can be demanding and challenging, but we would also say that there is no denying that it is one of the most rewarding career choices one could make. As the saying goes: "an ounce of prevention is worth a pound of cure" and Pediatrics is the essence of preventative medicine. We know the impact we have during these impressionable years can have a lasting impact on the lifelong mental and physical health of our patients. It doesn't get much more rewarding than that!"
About Office Practicum:
Office Practicum is a leading provider of pediatric-specific solutions. Our EHR, PM system, and revenue cycle management services help pediatric practices improve clinical and financial outcomes. For more information, visit http://www.officepracticum.com.