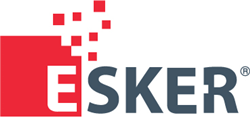 Esker's solution will free up staff to focus on more strategic tasks, putting us in a position to handle current and future growth.
MIDDLETON, Wis. (PRWEB) March 05, 2019
Esker, a worldwide leader in AI-driven document process automation solutions and pioneer in cloud computing, announced today that OFS Brand Holdings has chosen Esker to automate its accounts payable (AP) process. Esker's AI-driven Accounts Payable solution integrates with the company's existing Oracle ERP system, handling tasks that OFS previously managed manually.
For the past several years, OFS has used Esker's on-premises automation software platform, Esker DeliveryWare, to automate documents sent to external entities. As the company continued to grow exponentially, it turned to Esker's cloud-based Accounts Payable solution to automate the resulting increase in inbound invoices and payments.
"As the volume of invoices continued to rise, we quickly realized we needed a solution that would help us streamline our AP processes," said Tim Verkamp, Director of Operations Technology at OFS. "Esker's solution will free up staff to focus on more strategic tasks, putting us in a position to handle current and future growth."
Esker's solution eliminates the manual pains of traditional AP invoice processing and will allow OFS to:

Scale with growth. Esker's solution will allow the company to scale without adding additional headcount.
Streamline processes. Automated workflows and greater visibility will give OFS critical insight into its AP process.
Free up staff. Reducing the amount of manual work performed by AP staff will allow them to spend more time on value-added tasks.
About OFS Brand Holdings
OFS is a family owned, community-driven company providing contract furniture and logistics solutions in office, healthcare, education, government, and home office markets worldwide. Established in 1937 in Huntingburg, Indiana, OFS is rooted in a strong foundation of sustainability and craftsmanship that still drive our work today. Still, ultimately, we work because we want to enrich lives by imagining places—and the furniture to create those places for people.
About Esker
Esker is a worldwide leader in cloud-based document process automation software, helping financial and customer service departments digitally transform their order-to-cash (O2C) and purchase-to-pay (P2P) cycles. Used by more than 6,000 companies worldwide, Esker's solutions incorporate technologies like artificial intelligence (AI) to drive increased productivity, enhanced visibility, reduced fraud risk, and improved collaboration with customers, suppliers and internally. Esker operates in North America, Latin America, Europe and Asia Pacific with global headquarters in Lyon, France, and U.S. headquarters in Madison, Wisconsin. For more information on Esker and its solutions, visit http://www.esker.com. Follow Esker on Twitter @EskerInc and join the conversation on the Esker blog at blog.esker.com.