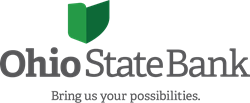 We fully expect to grow and expand, but will never forget the clear differences that set us apart from the large banking establishments. We will always put customer service first, maintain local decision-making, and offer the full array of banking services that customers expect and deserve
COLUMBUS, Ohio (PRWEB) April 18, 2019
Community banking is returning to Central Ohio. Ohio State Bank will open its doors the week of April 22 at 2511 East Main in Bexley. This marks the return of a locally owned and operated commercial bank, not seen in the region since 2014, when the First Bexley Bank was sold – like many of its counterparts – to a larger banking organization. The goal of Ohio State Bank is to build relationships with customers and the community by offering sophisticated banking services with a highly customized and personalized approach.
"Central Ohio is enjoying a surge in population growth and economic diversity, so this is an opportune time for a strong community bank," explains Ohio State Bank President/CEO Dave Mallett. "The community banking sector has been hollowed out with the sale of so many community banks in Columbus. We believe that a local bank, where every customer is seen as a private banking client, will grow and prosper. While we will provide a comprehensive array of banking services that include personal and business accounts, loans, and mobile and online capabilities, the emphasis is on personalized customer service delivered in a courteous, timely, and accurate manner."
Ohio State Bank offers a full complement of services for both business and personal customers that are as sophisticated and comprehensive as any available at the larger banking conglomerates. In addition to basic checking, savings, and money market accounts, debit and credit cards are available, and banking can be accomplished on-the-go through online and mobile applications. Personal and business real estate, as well as other loans, are available, with loan decisions made quickly.
The staff at Ohio State Bank is experienced, with most of them, like Mallett himself, veterans of the community banking system. Many of them contributed to the success of the First Bexley Bank and others, and they understand the customer-centric approach. They, like the 12-member Board of Directors and other local investors, are experienced and well-known in the community and markets the Bank serves.
Ohio State Bank will remain at the E. Main St. Bexley location for approximately one year. Ground will be broken soon for a permanent three-story facility at the corner of Parkview and Main (2106 East Main Street) in Bexley. Plans are already in the works to expand and open a banking facility in Upper Arlington within the next 18-24 months.
"We are extremely proud to be serving the local community, and believe in the future of the Ohio State Bank," notes Mallett. "We fully expect to grow and expand, but will never forget the clear differences that set us apart from the large banking establishments. We will always put customer service first, maintain local decision-making, and offer the full array of banking services that customers expect and deserve."
Tweet this: Ohio State Bank opens the week of April 22. The new bank marks the return of a locally owned and operated commercial bank, not seen in the region since 2014. http://www.bankatohiostate.com
About Ohio State Bank
Ohio State Bank is an Ohio state-chartered, FDIC-insured commercial bank. It strives to build relationships with customers and the community through customized and personalized banking. Ohio State Bank provides the products and services of a large bank, but with the individual attention of a community bank. Please visit .http://www.bankatohiostate.com