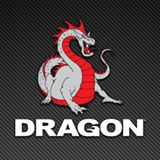 We will be able to offer customers a great value by utilizing our in-house engineering, high volume sourcing of raw materials and our strong partnerships with equipment vendors to supply high quality LACT units and service to the market
Liberty, TX (PRWEB) August 14, 2015
In an effort to meet customer demand and expand its line of oil field production equipment, Dragon Products, LTD is currently developing its very first LACT units.
Dale Gunderson, LACT Product Manager, says these LACT units will give customers a total well pad solution, making Dragon Products a single source shop for oil producers.
"We are developing LACT units to expand and complement our overall line of production equipment," Gunderson says. "LACT units are well matched with the rest of our oilfield products. There is significant demand for high quality LACT units in the industry and building this product is a great fit for us and our customers."
LACT units, which are commonly referred to as the "cash register" of the oil industry, are responsible for accurately measuring crude oil as it transfers custody from one entity to another, Gunderson explains. Compared to older manual methods of measurement, the LACT unit is significantly more accurate and safer.
"Each LACT unit must be engineered and designed to be highly accurate for custody transfer measurement," Gunderson says. "Typical applications for LACT units are loading and unloading of trucks to and from a tank battery, or injection into a pipeline. These units are also equipped to perform quality analysis on the product, ensuring any product sold meets customer requirements."
Gunderson says he estimates the first LACT units should be available at the end of August, and will continue the legacy of Dragon Products as a company that gives its customers the highest-quality equipment at the best value.
"We will be able to offer customers a great value by utilizing our in-house engineering, high volume sourcing of raw materials and our strong partnerships with equipment vendors to supply high quality LACT units and service to the market," he says.
About Dragon Products, LTD
Dragon Products, LTD is family owned and operated in the USA with 52 years of experience manufacturing a wide range of quality, durable products for the industrial and energy sectors. Their equipment and inventory include surface production equipment, mobile and workover rigs, double conical, roll off, dump/aggregate and transport trailers, industrial waste and liquid waste containers, and pumps and stimulation equipment. To learn more about Dragon Products, LTD, visit dragonproductsltd.com