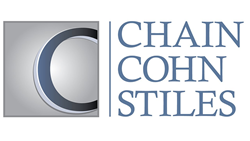 The firm has been in Bakersfield for 80 years and I am glad to help carry on the tradition of being respected within the legal community and by the clients we have represented
Bakersfield, CA (PRWEB) June 29, 2015
Bakersfield oilfield accident attorney David Cohn from Chain Cohn and Stiles has been selected as a California Super Lawyer for the fourth consecutive year by SuperLawyers.com. Super Lawyers objectively ranks lawyers based on their exemplary business practices within their firm and awards select lawyers and law firms each year with the honor of making their Super Lawyers lists. "Every time I make the Super Lawyer list it makes me proud. The firm has been in Bakersfield for 80 years and I am glad to help carry on the tradition of being respected within the legal community and by the clients we have represented."
Attorney David Cohn has been recognized for his work with personal injury cases including oil field accidents in Bakersfield and throughout Kern County. Cohn has provided the law firm with a successful track record, including providing his clients with payment to help fully recover from even the worst injuries. Bakersfield oil field accident lawyer, David Cohn has been representing wrongful death and personal injury cases with Chain Cohn and Stiles for over 25 years and has brought his clients to success time and time again. Chain Cohn and Stiles have lawyers licensed to practice in California. The firm focuses on personal injury, workers' compensation, medical malpractice, employment law and civil rights with a goal to give each client what is due after an incident.
The Super Lawyers lists are published nationwide in Super Lawyers Magazines and in leading city and regional magazines and newspapers across the country. Super Lawyers Magazines also feature editorial profiles of attorneys who embody excellence in their practice of law. Super Lawyer attorneys must be practicing law for more than 10 years to be considered. When speaking of his awards, Bakersfield wrongful death lawyer David Cohn says that he is honored to represent their firm on a national scale. They hope to keep up with their records of success and continue to prove that they embody what it means to be a Super Lawyer.
Wrongful death and oil field injury lawyers at Chain Cohn and Stiles offer no cost consultations to people who are considering hiring a lawyer. During the consultation and case evaluation potential customers can speak with an attorney about what happened to them and what type of legal options are available. "We are happy to speak with people who have been seriously injured or the families of people who have lost a loved one due to the fault of another. We can explain how we can help," says Attorney David Cohn.
About Chain Cohn and Stiles
Chain Cohn and Stiles have decades of experience handling personal injury claims wrongful death cases for their clients in Bakersfield and Kern County. The firm is made up of 9 talented attorneys, and focuses on personal injury including car accidents, big rig wrecks, train accidents, oilfield accidents, industrial accidents, defective products, farm accidents and wrongful death. To take advantage of the no cost consultation please call 661-323-4000 now to speak with an experienced oil field accident and injury lawyer in Bakersfield.
Chain | Cohn | Stiles
1430 Truxtun Ave
Bakersfield, CA 93301
(661) 323-4000
chainlaw.com