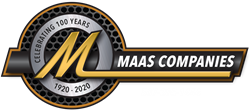 This location is a long-established business that has successfully adapted to the changing economic environment. The seller is anxious to open the next chapter for this location
CULBERTSON, Mont. (PRWEB) November 04, 2020
Since 1956, the Culbertson plant had been operating-crushing and refining oilseed crops mostly known by Montola Growers Oilseed Processing Facility. For the past decade, the plant has undergone a transition from oilseed crushing and refining to oilfield services and storage. The most recent operators of the plant added new equipment and modified existing equipment to clean and treat liquid waste from the oilfield industry. The plant is adjacent to the BNSF main line with extensive storage capacity applicable to other industries, including over 2,000,000 gallons of crude oil storage, 200,000 gallons of refined oil, 61,000 gallons of metered storage, plus over million bushels of grain storage. The location offers easy access to the main rail line and close proximity to the neighboring borders of Canada and North Dakota.
"This location is a long-established business that has successfully adapted to the changing economic environment. The seller is anxious to open the next chapter for this location," said Tyler Maas, Director of Sales & Marketing.
Bidders may view the property during a staffed inspection or by appointment:
Monday, November 9, 9 AM - 3 PM
Monday, November 23, 9 AM - 3 PM
Details of the sale are available at the auction website, http://www.maascompanies.com or by contacting the auction company directly at 507-285-1444.