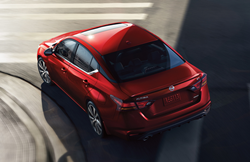 NORMAN, Okla. (PRWEB) September 17, 2019
When drivers are searching for a good deal on a vehicle, they often turn to used vehicle dealerships, such as Oklahoma Motor Cars. Used vehicles are expected to come at a fairer price than brand-new vehicles, and Oklahoma Motor Cars offers a variety of prices to fit everyone's needs, including used vehicles priced under $12,000. The dealership is currently promoting its selection of used vehicles under $12,000 to all drivers in the Norman area.
Interested customers are encouraged to check out the current inventory of used vehicles under $12,000 from the dealership's website, oklahomamotorcars.com. From the homepage, they can hover over "Pre-Owned Inventory" at the top of the site to find the "Under $12,000" link in the drop-down menu. The online inventory shows individual vehicle prices, mileage, drive train, engine, transmission, estimated fuel economy and exterior color. There are also available photos and Carfax information available online for interested customers.
The dealership's inventory is subject to frequent change as vehicles are bought and sold, but the dealership tends to have many vehicles under $12,000, and it currently has 45 vehicles listed in this online inventory. Car models are various and include brands such as Nissan, Mitsubishi, Kia, Jeep, Hyundai and more.
Potential customers are encouraged to use the online inventory to view car details, confirm desired car availability, value their current trade-in vehicle and get financing pre-approval. Drivers can come to the dealership's sales team with any questions or concerns or to schedule a test drive at their earliest convenience.