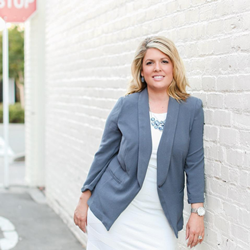 ROSEVILLE, Calif. (PRWEB) June 09, 2020
Olani Properties today announced its partnership with Side, the only real estate brokerage that exclusively partners with high-performing agents, teams, and independent brokerages to transform them into boutique brands and businesses. The alliance will bolster Olani Properties' distinctive service with leading-edge technology.
Olani Properties is the brainchild of Kiana Rodrigues, a fourth-generation real estate agent known for her Northern California market expertise and commitment to raising industry standards. Through her work as a mentor and coach, Rodrigues has trained agents and brokers throughout the U.S. on industry best practices, with the goal of ensuring that clients receive the highest level of care. Her handpicked team at Olani Properties abides by this mission, offering Placer and Sacramento County buyers and sellers high-touch, personalized experiences.
Partnering with Side will guarantee that Olani Properties remains at the cutting edge of the dynamic real estate market while allowing its agents to continue delivering exceptional services to their clients. Olani Properties agents are fully supported by a one-of-a-kind premium brokerage platform, which provides transaction management, property marketing, lead generation, business growth opportunities, vendor management, and infrastructure solutions.
"My family has worked in the industry for four generations, so I grew up living, breathing and learning about real estate from the best in the business," says Rodrigues. "Having been an agent since 2009, I know how critical it is to be an early adopter, and embrace new technology and techniques. Side's state-of-the-art marketing, technology, administrative, and legal services complement and uplevel our full-service concierge model."
Side is led by experienced industry professionals and world-class engineers who develop technology designed to improve agent productivity and enhance the client experience. Based on its belief that homeownership is a fundamental human right, Side is on a mission to improve the public good by providing top-performing agents with the best real estate service, experience, and results. Launched in 2017, Side now powers over 700 real estate agents from the top 2% of the industry's top producing teams.
About Olani Properties
Olani Properties ensures their buyers make smart investments that provide financial stability and a foundation from which to build their lives. Their sellers retain their hard earned equity with record high sales under the guidance of their marketing department. Led by fourth-generation real estate agent Kiana Rodrigues, Olani Properties is setting the industry standard for client care. By making the extras a standard for all of their clients, they've become renowned throughout Placer County for their concierge-level service. To learn more, please visit olanihomes.com.
About Side
Side transforms high-performing agents, teams, and independent brokerages into successful businesses and boutique brands that are 100% agent-owned. Side exclusively partners with the best agents, empowering them with proprietary technology and a premier support team so they can be more productive, grow their business, and focus on serving their clients. Side is headquartered in San Francisco. For more information, visit http://www.sideinc.com.