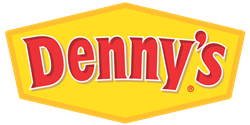 Olvin analysis shows Denny's is experiencing one of the fastest recoveries in foot fall in the hospitality sector and this trend will continue through Q4.
NEW YORK (PRWEB) October 25, 2021
New data from Olvin, a New York and London-based retail analytics firm shows that Denny's, the American diner brand, has seen its foot traffic reach around 80% of pre-pandemic levels in Q3. The company is experiencing one of the fastest recoveries in foot fall in the hospitality sector and this trend will continue through Q4.
On 25 October Denny's (NYSE:DENN) will report its earnings for the third quarter of 2021. With the company's revenue still far from pre-pandemic levels, investors are looking for strong signs of recovery. In this report, we look at Denny's foot traffic performance over the past 3 years by looking at 681 of its restaurants in the U.S. and look at the predictions for the 3rd and 4th quarter of 2021.
Looking at the pandemic
Similar to all other quick serve restaurants, Denny's has been hit by the COVID-19 pandemic, mainly due to the numerous lockdowns and regulations regarding the hospitality sector.
The chart below displays this impact with the cumulative number of visits for the aforementioned restaurants from the beginning of Q1 2019 to the end of Q3 2021.
At the beginning of the pandemic in Q1 2020 visits started to drop drastically, hitting their lowest point in Q2 2021 at 4.8 million visits (compared to 59.9 million the previous year). Ever since then, the company's performance has suffered heavily from the decrease in visits.
In Comparison To The Industry
Even though foot traffic in Q2 was still only 64.8% of the equivalent pre-pandemic level the company is actually experiencing one of the fastest recoveries in the quick-serve industry. When compared with Chipotle Mexican Grill, McDonald's and Texas Roadhouse, Denny's has the highest level of visits in Q2 2021 with respect to Q2 2019. In particular, Chipotle experienced 50.8% of pre-pandemic traffic, Mcdonald's 59.5% and Texas Roadhouse 51.2%.
When analysing the recovery of foot traffic in comparison with the financial performance of each company we can actually see how Denny's is an underperformer between its peers. In Q1 2021 all of the 3 comparable companies had already grown past pre-pandemic levels, while Denny's was still generating only 53.2% of the revenue generated in Q1 2019.
The same happened in Q2 2021, when Chipotle generated 30.3% more revenue than in Q2 2019, McDonald's 10.23% and Texas Roadhouse 30.29%. Denny's instead reported an unsatisfying 30.1% decrease compared to revenue in Q2 2019.
It's clear how the diner's inability to shift the business to models that don't require physical presence in the restaurant is hindering its revenue recovery: despite one of the highest levels of foot traffic compared to pre-pandemic between its peers, the company is lagging behind on revenue recovery.
Q3 Visits Analysis
Despite the poor performance in comparison to the industry, Denny's might be able to recover from the pandemic soon, as foot traffic growth doesn't appear to be slowing down. In Q3 the restaurants that are present in the Almanac Platform accumulated a total of 50.3 Million visits. This represents a 20.1% growth in foot traffic compared to Q2 2021. This continued growth brings visits to around 80% of pre-pandemic levels and we believe that this recovery will be reflected in the revenue reported, and it could be enough to bring revenue in the neighbourhood of 95% to 105% of Q3 2019 revenue.
This quarter could be the first since Q2 2020 in which the company breaks past pre-pandemic revenue, finally entering the roster of restaurant chains that already achieved this goal.
Q4 predictions - Looking ahead
Thanks to Olvin's platform we can assess the foot traffic performance of Denny's restaurants in the U.S. for the first 17 days of October and the prediction for visits throughout the quarter. In Q4 we predict that the chain will experience continued growth of foot traffic. More precisely, in the first 17 days of October we have registered visits in excess of 10 million: only 10.3% lower than pre-pandemic levels. While the first half of October looks extremely promising, our Q4 foot traffic forecast positions the company at 15.6% deficit on Q4 2019. To put this in perspective the forecast for Chipotle is a 38.3% deficit with respect to Q4 2019, for McDonald's 26.4% and for Texas Roadhouse 42.4%.
Independently of the actual result, Denny's Q3 earnings release will shed a light on the company's ability to capitalize on foot traffic growth. If the results reported will be positive, then we can only expect Q4 positive foot traffic trend to further help the company beat pre-pandemic levels.
Notes on methodology and data sources
Foot traffic data used in this analysis regards 681 restaurants which is around 45% of Denny's diners present in the United States. Being present in each state and distributed across 65 metropolitan areas, we believe this sample to be representative of the company's overall performance.
Olvin collects data points from more than 240 million devices all over the U.S. and analyzed by Olvin. Users can access the data through our platform: Almanac.
Olvin Limited ("Olvin"), the Almanac platform ("Almanac") and any subsidiaries or parent organizations do not provide financial advice.
Olvin's aim is to simplify and forecast information about foot traffic, enabling each user to make educated decisions on the future behavior and demand of consumers.
We do not take responsibility for individual investment decisions, profits, or losses.