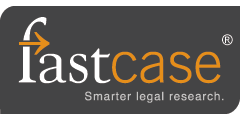 "Ohio has a long tradition of innovation in legal services, and we are proud to carry forward that tradition today" ~ Phil Rosenthal, President of Fastcase.
Washington, DC (PRWEB) May 05, 2014
Five of the largest bar associations in Ohio, which collaborate in the Ohio Metropolitan Bar Association Consortium (OMBAC), today announced that they have signed an agreement to provide their members free access to Fastcase's nationwide legal research system.
Beginning July 1 (and June 1 for the Columbus Bar Association), more than 20,000 members of participating bar associations in Ohio will have free and unlimited access to Fastcase as a benefit of their local bar association membership. The partnership is designed to benefit members of OMBAC-affiliated bar associations, including the Akron Bar Association, Columbus Bar Association, Cleveland Metropolitan Bar Association, Dayton Bar Association, and Toledo Bar Association.
"Ohio has a long tradition of innovation in legal services, and we are proud to carry forward that tradition today," said Phil Rosenthal, President of Fastcase. "We will work closely with OMBAC to provide a terrific research service that is a huge benefit for its members. Fastcase normally costs $995 per year – but it will be included for free in the dues of these leading bar associations."
Subscribers receive unlimited access to one of the largest law libraries in the world, training webinars and tutorials, industry-leading mobile apps, and live customer support from members of the Fastcase team. The member benefit is unlimited – with no restrictions on time or number of transactions, unlimited printing, unlimited reference assistance, and unlimited customer service included at no additional cost.
In addition to its nationwide legal research database, Fastcase's Ohio-specific libraries include Ohio judicial opinions back to 1885, Sixth Circuit decisions starting at 1. F.2d 1, Supreme Court decisions starting with 1 U.S. 1, statutes, regulations, the Ohio State Constitution, and much more. The service also includes annotated statutes from other states, Fastcase's annotated U.S. Code, transactional access to newspaper articles, federal court filings, and legal forms, and transactional access through HeinOnline to the largest collection of law reviews in the world.
After July 1, Ohio lawyers can access Fastcase through the website of their participating bar association, where they can log in with the username and password from their bar association.
Known for its mission to democratize the law by making it more accessible to more people, Fastcase has been partnering with bar associations since 2005 and steadily transforming the traditional legal research industry. In addition to bar associations, the company provides smarter legal research tools to lawyers around the world, dozens of AmLaw 250 law firms, in-house counsel, and law schools across the United States.
Twenty-five state bar associations and dozens of voluntary bar associations have selected Fastcase to provide a similar member benefit. More than 620,000 lawyers now have a subscription to Fastcase, through their firm or through their bar association.
The Fastcase service will be complimentary to OMBAC members, but it is not a discount legal research service. Fastcase has pioneered the smartest legal research tools in the market, with integrated citation analysis tools, data visualization maps of search results, and the first legal research apps for iPhone, iPad, and Android devices. The service also includes Bad Law Bot, the first big data service to identify negative citations to judicial opinions.
Fastcase has gained strong momentum in the legal research market and continues to challenge the norm in legal publishing and legal technology. Fastcase was voted #1 in Law Technology News's inaugural Customer Satisfaction Survey, finishing first in 7 out of 10 categories over traditional research providers Westlaw and LexisNexis. Fastcase has introduced new opinion summaries, Fastcase Cloud Printing, and has been named to the prestigious EContent 100 list of leading digital publishing and media companies alongside Google, Amazon, Apple and Facebook for three years in a row.
In 2010, Fastcase was the first company to launch an app for legal research, and later, the first company to launch an app for iPad. The American Association of Law Libraries named Fastcase for iPhone the 2010 New Product of the Year. In 2011, Rocket Matter named Fastcase's apps for iPhone and iPad the Legal Productivity App of the Year and the company furthered its mobile market presence by debuting the Fastcase for Android app in 2012. The 2013 ABA Technology Survey reported Fastcase as the most popular app for lawyers with smartphones. Lawyers on the go appreciate Fastcase Mobile Sync, which allows full integration of its mobile apps with the desktop version of Fastcase.
About Ohio Metropolitan Bar Association Consortium
The Ohio Metropolitan Bar Association Consortium (OMBAC) formed in the late 1980s, as leaders of Ohio's largest metropolitan bars began collaborating on statewide issues relating to the legal profession and the operation of their local bar associations. Today the OMBAC serves more than 20,000 attorneys throughout Ohio and includes member associations in Dayton, Akron, Cincinnati, Cleveland, Columbus, and Toledo.
About Fastcase
Fastcase is a leading legal publisher focused on smarter legal software that democratizes the law, making it more accessible to more people. Using patented software that combines the best of legal research with the best of Web search, Fastcase helps busy users sift through the clutter, ranking the best cases first and enabling the re-sorting of results to find answers fast. Founded in 1999, Fastcase has more than 620,000 subscribers from around the world. Fastcase is an American company based in Washington, D.C. For more information, follow Fastcase on Twitter at @Fastcase or visit http://www.fastcase.com.
###