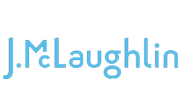 OrderDynamics proven ability to streamline in-store fulfillment at scale, route orders based on complex and evolving scenarios, and increase cross-channel revenue made them an ideal long term partner.
(PRWEB) March 26, 2014
OrderDynamics® Corporation, the leading provider of global order management and Omni-Channel solutions, today announced J.McLaughlin, a national retailer of apparel and accessories, has selected the OrderDynamics retail Order Management System to expand its Omni-Channel fulfillment strategy, streamline operations, and increase cross-channel revenue.
J.McLaughlin, a rapidly growing 78 store retailer in the United States, is migrating from its in-house developed system to the OrderDynamics retail Order Management System(OMS) to support their increasingly complex fulfillment needs through automated order routing of inventory across retail stores and warehouses. By intelligently managing existing inventory pools spread across various locations with flexible business rules that can be changed as their needs evolve, J.McLaughlin can rapidly improve shipping speeds while streamlining the entire lifecycle of web orders as their Omni-Channel operations continue to scale.
In addition, J.McLaughlin will further enhance its cross-channel shopping experience by optimizing in-store pickup of orders placed online. By putting the retail Order Management System at the center of their technology infrastructure, J.McLaughlin can seamlessly connect all retail systems including their commerce platform, ERP, and POS systems to provide customers with real-time inventory information and consolidated purchase history from web and retail stores. In-Store Pickup and full transparency of inventory reflects J.McLaughin's desire to drive increased store traffic while leveraging the first-class customer service and available-to-sell inventory at each retail store.
"In order to operate a best of breed Omni-Channel shopping experience, we needed a sophisticated Order Management System that could connect our retail systems, order data, and entire inventory network," said Charles Yoo, Vice President of IT and Operations at J.McLaughlin. "OrderDynamics proven ability to streamline in-store fulfillment at scale, route orders based on complex and evolving scenarios, and increase cross-channel revenue made them an ideal long term partner."
"Omni-Channel retailing represents a unique opportunity for brick and mortar retailers to simultaneously improve customer service and overall profitability by strategically balancing existing inventory supply with growing consumer demand," said Michael Turcsanyi, President at OrderDynamics. "J.McLaughlin is an example of a forward thinking retailer that is going beyond enabling Omni-Channel fulfillment by completely optimizing the way they serve their customer. Our technology will give J.McLaughlin the ongoing flexibility and agility to exceed consumer expectations while profitably executing these strategies."
###
About J.McLaughlin
J.McLaughlin, founded in 1977 by brothers Kevin and Jay McLaughlin, is a premier luxury apparel and accessories company that has become an innovator in vertical brand development and management. Through sixty company-owned retail locations and a growing e-commerce market, J.McLaughlin supplies ladies and men's accessories and apparel that support the lifestyles of the most desirable demographic audience. Throughout the company's thirty-five year history, J.McLaughlin has been effective at following this loyal consumer base from settled urban areas to key suburban outposts and regional leisure locales. The J.McLaughlin brand is known for product integrity and authenticity and a style described as "tradition with a sense of humor" that combines the sophistication of Manhattan with the casual lifestyle of the Hamptons, Palm Beach, and Nantucket.
About OrderDynamics
OrderDynamics Corporation, an eCommera company, is a leading Omni-Channel commerce solutions provider with its ecommerce platform and retail order management system. National and global retailers leverage OrderDynamics commerce solutions to unify digital touch points with retail stores. Our clients drive enhanced customer service and accelerated cross-channel growth through next generation Omni-Channel fulfillment and automated operational efficiencies. OrderDynamics proudly powers digital and retail commerce operations of leading retailers such as Henry's Camera, Bouclair Home, Laura Canada, JYSK, American Diabetes Association, Pilot, Kitchen Stuff Plus, Town Shoes/The Shoe Company, Eclipse Stores, and more.
For more information about OrderDynamics, visit http://www.orderdynamics.com, call 1-866-559-8123, or email solutions(at)orderdynamics(dot)com.