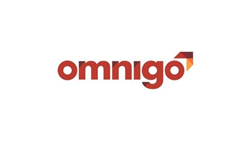 LAS VEGAS (PRWEB) September 24, 2018
Omnigo Software, a leading provider of public safety, incident and security management solutions for law enforcement, education, healthcare and other enterprise markets, has unveiled Omnigo Guard Tour, a new, groundbreaking and cost-efficient application that ensures security teams on active duty are able to check and secure checkpoints and easily report on their findings.
Omnigo Guard Tour is a proof-of-presence application used for scheduling, tracking, and analyzing user activity, patrols, inspections, and more during a security team's time in the field. Monitoring numerous checkpoints has historically been challenging for security teams, but with implementation of Omnigo Guard Tour, security teams will now alleviate liability with scheduled check-ins, protect vulnerable assets, such as vaults and vital equipment, and create the need for regulated security checks.
"We are proud to introduce the Guard Tour application as part of our security product offerings and services," said Bobby Robertson, CEO of Omnigo Software. "Upon implementation, this mobile application increases accountability and productivity through its ability to document incidents, non-compliance occurrences, and completed actions from the field, all with mobile integration that keeps officers moving and allows them to cover more area in less time."
The application can track security officer activity with unique guard IDs and proof-of-presence technologies that automatically note tasks completed at designed checkpoints by recording the time, date and location. Following that, the system prompts officers to complete required, location-based actions and generates an automatic entry into the Omnigo Incident Reporting platform.
Omnigo Guard Tour is supported on Android and iOS devices, and is designed to function both online and offline, even when a network connection is not available. This flexibility allows real-time documentation of activities, no matter the environment.
For more information about Omnigo Software, Guard Tour and all other public safety, incident and security management solution offerings, please visit http://www.Omnigo.com.
About Omnigo Software
Based in St. Louis, MO, Omnigo Software is the leading provider of public safety, incident and security management solutions for law enforcement, education, healthcare, gaming, hospitality and other enterprises, and offers easy-to-use and flexible applications that provide actionable insight for making more informed decisions. Currently used by over 2,000 customers in 20 different countries, 800 of which are colleges and universities, Omnigo solutions have helped law enforcement and security professionals nationwide secure their organizations' property, protect against revenue loss and ensure the safety of the general public. For more information, Omnigo can be found online at http://www.Omnigo.com.