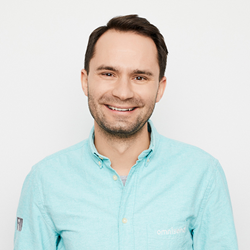 Our report reveals that ecommerce teams who automate messages on trusted channels have a competitive advantage
AUSTIN, Texas (PRWEB) September 17, 2020
Omnisend, the email and SMS marketing automation platform built for ecommerce businesses, today debuted its Email & SMS Marketing Stats & Trends Report (Q2 2020). Omnisend's benchmark report shares trends and advice DTC brands need to drive sales across trusted channels this holiday season.
Data from Omnisend's report found that open rates for automated lifecycle messages saw a huge increase of 76.25 percent year-over-year. The report, which analyzed 2.4 billion emails and 1.8 million SMS and push messages, showed that automated messages saw an improvement of 178.6 percent over scheduled promotional campaigns when comparing open rates in Q2 2020.
The report confirms that ecommerce brands who automate email and SMS messages are outperforming those who do not.
"Our report reveals that ecommerce teams who automate messages on trusted channels have a competitive advantage," said Rytis Lauris, CEO and Co-founder of Omnisend. "As the data illustrates, managing email and SMS in a single flow provides the consistent messaging and user experience that customers expect from today's brands."
Key findings from the report include:

Automated messages drove 26 percent of the email marketing sales with less than 2 percent of the email sends.
Promotional campaign (traditional scheduled messages) conversion rates increased to 5.37 percent, an 88 percent year-over-year lift.
Lifecycle messages saw a conversion rate of 22.39 percent—a 63 percent lift over 2019 automations and a 335 percent increase over promotional campaigns.
SMS saw a 239 percent increase in year-over-year sends and a 35 percent increase in conversion rate.
Push messages saw a 1,035 percent increase in messages sent year-over-year.
"Second quarter data showed that online merchants who sent automated messages had great sales success by leveraging highly-relevant emails and texts," said Greg Zakowicz, Director of Content at Omnisend. "This proves that sending timely messages to the right person at the right time matters. Since ecommerce teams are time-starved, they should implement automated messages to maximize revenue this holiday season."
Email Performance
According to the report, the conversion rate for promotional email campaigns was 5.37 percent—an 88 percent year-over-year lift. Maybe more promising for DTC brands, email conversion rates increased each month of the second quarter, which hints at an increased reliance on not only ecommerce but email marketing as a primary channel. The report also revealed that order confirmation messages had a much higher conversion rate (8.61 percent) than shipping confirmations (3.02 percent), indicating that marketers should optimize their transactional messages as they have the power to be effective revenue-drivers.
SMS Performance
The report found that ecommerce brands sent 239 percent more SMS text messages than during the same period last year. With a click rate of 14.8 percent and a conversion rate of 2.13 percent, the data proves consumers want branded SMS messages. It's imperative for marketers to collect mobile numbers along with email addresses. Text messages are read quickly, which indicates they can be included in the same automated workflows as emails.
About Omnisend's Email & SMS Marketing Stats & Trends Report (Q2 2020)
The report analyzed messages sent by 50,000 global merchants across multiple categories on the Omnisend platform. Second quarter data includes sends, opens, clicks, and conversions from April 1 through June 30 for both 2019 and 2020.
For more insights, read the full Email & SMS Marketing Stats & Trends Report (Q2 2020) here.
About Omnisend
Omnisend (https://www.omnisend.com) is an ecommerce-tailored email and SMS marketing automation platform built to help nimble teams drive more revenue without increasing their workload. One-click ecommerce stack integrations, pre-built workflows, and intuitive drag and drop editing make it easy to get up and running without diving into the gritty details, unless you want to.
More than 50,000 ecommerce brands use Omnisend to grow their businesses on autopilot, converting their customers with quick-to-build, highly-relevant emails and texts.