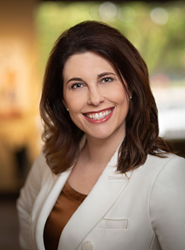 As you take office, I hope you will become the nonprofit sector's "champion-in-chief."
DALLAS (PRWEB) January 21, 2021
In a new op-ed on the Social Impact Architects website - https://socialimpactarchitects.com/social-entrepreneurs-call-to-action - Founder and CEO, Suzanne Smith writes a inspirational op-ed to newly-minted President Joe Biden and his new administration. In this piece, she highlights bright spots from: health; education/workforce; civic & global education and engagement; climate change; and the arts. Each highlight shares a specific call-to-action to elevate the conversation and scale impactful strategies.
A full version can be found on the website / below includes some quotes from Ms. Smith from the piece:
"Nonprofits in the United States ... can be a great force behind our collective agenda to rebuild the country. You also have an asset that no other president has ever had – four generations of social entrepreneurs as well as experienced nonprofit and foundation leaders who are fighting every day to change the landscape of countless social issues."
"As you take office, I hope you will become the nonprofit sector's "champion-in-chief."
"The good news is that we do not have to start from scratch. Brilliant minds from across the country – both before and during the pandemic – have started the conversations and just need leadership to build consensus and take ideas to scale."
"With your help, our nonprofit executives and social entrepreneurs can be this beacon of light and build an even stronger, more resilient 'union with purpose.'"
About Social Impact Architects
Social Impact Architects® is a social change agency that provides consulting and learning experiences to changemakers working alongside them to design creative and transformative solutions to social issues.
About Suzanne Smith
Suzanne Smith, founder of Social Impact Architects, has been reshaping the business of social change for more than two decades. As an educator, writer and blogger, TEDx speaker, and coach to social sector organizations, she pioneers meaningful and sustainable social solutions to create real, scalable impact. Suzanne holds an MBA from Duke University's Fuqua School of Business and teaches at Pepperdine and the University of Texas at Arlington.
Headshots Available:
Full - https://www.dropbox.com/s/zt6zysqbjw10r1d/DL12884%20Smith_0531_web.jpg?dl=0
Partial - https://www.dropbox.com/s/nojlb1ngysj426p/DL12884%20Smith_0580_web.jpg?dl=0
# # #