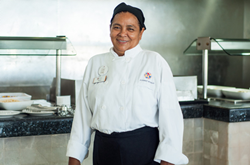 CANCÚN, Mexico (PRWEB) March 03, 2020
Cancún, Quintana Roo – Sunset World Group joins Mexico in recognizing the great value and importance of women, who are an example of perseverance, strength and intelligence. They are also the axis the family unit, an essential part of society and currently represent almost half of the workforce in Mexico.
Over the years, women have demonstrated their abilities and talents by assuming roles for which they were previously not considered fit, successfully doing jobs that were mistakenly believed to be for men only.
Sunset World Group is privileged to have valuable women on its team, who make a big difference in the Sunset family with their outstanding work. They are offered equal opportunities, and Sunset takes a stance against any type of violence against women.
Sunset World Group is a family-owned Mexican company and a leader in the hospitality industry, offering authentic and unforgettable vacation experiences in Cancun and the Riviera Maya. It was founded more than 30 years ago and has grown to offer six resorts, world-class travel services, amenities and a diverse network of operational and marketing solutions that focus on providing the best vacation experiences for its Members and guests. From cultural excursions to water sports, the Members of Sunset World are never far from their next great adventure.