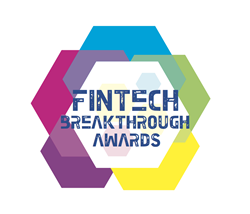 Card App provides a rapid and powerful way for issuers of all sizes to respond. We are extremely proud to receive this 2020 FinTech Breakthrough Award for our hard work and dedication in reinventing the credit card experience. - Vaduvur Bharghavan, CEO, Ondot
LOS ANGELES (PRWEB) March 16, 2020
FinTech Breakthrough, an independent market intelligence organization that recognizes the top companies, technologies and products in the global FinTech market, today announced that Ondot Systems, the digital card services platform for credit and debit issuers, has been selected as winner of the "Best Overall FinTech Mobile App" award for their Ondot Card App.
Ondot's Card App™ allows any issuer to provide a digital-first experience for its credit and debit cardholders in just a matter of weeks. Ondot already works with more than 4,500 issuers to provide mobile card controls and interactive alerts. With Card App, Ondot leverages its real-time payments infrastructure to deliver a complete card experience, including instant card signup, wallet provisioning, spending insights and easy self-service.
Card App's features reflect what consumers say they most want, and include the following:

Immediate card issuance: Apply for a card within the app and receive a digital card immediately.
Mobile wallet integration: Add cards to a mobile wallet like Apple Pay and Google Pay with ease.
Transaction clarity: See enriched transaction and merchant information – clean name, address, map, logo, contact, hours – no more cryptic descriptions.
Self-Service at fingertips: Get to critical card operations instantly – report lost, set travel, initiate dispute, etc.
Safety controls: Be safe, feel safe - turn a card on or off, limit the geographic area where a card will work, control ATM and online transactions, set limits, get instant notifications of purchases, etc.
Spend insights: Help customers spend smarter by showing spend trends, manage card-on-file and recurring merchants, and monitor credit wellness and spending health.
At the same time as tech companies are entering payments, focused on ease of use, Ondot is the first company to create a purpose-built app designed around the most common interaction customers have with their bank – payments. Rather than merely adding features to existing banking apps, Ondot's Card App creates better user experiences in both everyday interactions and critical moments, such as when a card is lost.
"Payments are at the center of the disruption happening in the financial services and banking world, and we are seeing a tremendous uptick in consumer interest looking for a better experience with their credit and debit card usage," said James Johnson, Managing Director, FinTech Breakthrough. "Ondot's recently launched Card App is the first purpose-built app designed around how people actually use their credit and debit cards, giving them unparalleled control over when, where, and how their cards are used. This transformation of the card experience makes Card App a compelling choice for our 'Best Overall FinTech Mobile App' award in the 2020 FinTech Breakthrough Awards program."
The FinTech Breakthrough Awards is the premier awards program founded to recognize the FinTech innovators, leaders and visionaries from around the world in a range of categories, including Banking, Personal Finance, Lending, Payments, Investments, RegTech, InsurTech and many more. The 2020 FinTech Breakthrough Award program attracted more than 3,750 nominations from across the globe.
"We created Card App to deliver the control that customers need and the convenience they want," said Vaduvur Bharghavan, CEO, Ondot. "With tech giants moving into payments and large banks investing billions in digital capabilities, this is a critical time where customer expectations are changing rapidly. Card App provides a rapid and powerful way for issuers of all sizes to respond. We are extremely proud to receive this 2020 FinTech Breakthrough Award for our hard work and dedication in reinventing the credit card experience."
####
About FinTech Breakthrough
Part of Tech Breakthrough, a leading market intelligence and recognition platform for technology innovation and leadership, the FinTech Breakthrough Awards program is devoted to honoring excellence in Financial Technologies and Services companies and products. The FinTech Breakthrough Awards provide public recognition for the achievements of FinTech companies and products in categories including Payments, Personal Finance, Wealth Management, Fraud Protection, Banking, Lending, RegTech, InsurTech and more. For more information visit FinTechBreakthrough.com.
About Ondot
Founded in 2011, Ondot provides more than 4,500 banks and credit unions with a digital card services platform to drive cardholder engagement. From community issuers to top global banks, Ondot enables financial institutions to offer in-the-moment convenience, control, and transparency for credit and debit cards, leading to higher usage, lower cost, and reduced fraud. To learn more about Ondot Systems, visit ondotsystems.com.