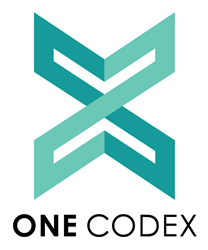 The human microbiome is a rapidly maturing field and we're excited to help push the science forward
SAN FRANCISCO (PRWEB) October 28, 2020
One Codex, a leading microbial genomics company, today announced the launch of a new end-to-end microbiome sequencing and analysis solution. The new product includes sample preparation, shotgun metagenomic sequencing, and analysis on One Codex's leading genomics platform. One Codex is dedicated to providing reliable, reproducible results with industry leading turnaround times.
"The microbiome holds great promise as both a source and target of new therapeutics," said Nick Greenfield, founder and CEO of One Codex. "The human microbiome is a rapidly maturing field and we're excited to help push the science forward – including applications ranging from the development of live biotherapeutics (LBPs) to understanding the role of the gut microbiome in the efficacy of small molecule, immunotherapy, and other therapeutics. With over 9000 researchers using our analysis platform, we regularly hear many frustrations with existing microbiome sequencing workflows and providers. Our goal with this new product is to address these pain points by offering reliable, reproducible results in as little as 2 weeks. Further, we're excited to offer clear and competitive pricing with no hidden costs or minimums."
One Codex has cultivated a team with deep expertise in microbial genomics through years of collaborations with leading researchers across academia, public health, biotech, and pharma. Combining this with a team of experts in automation, sample preparation, and sequencing enabled One Codex to develop and optimize a highly automated process that delivers consistent, accurate results.
One Codex's mission is to leverage genomics data to further develop our understanding of and enable development of therapeutics and diagnostics for the microbiome. Its proprietary algorithms and world's largest curated microbial database uniquely position One Codex to provide an accurate picture of complex metagenomic samples. The company has won awards and recognition from the CDC, FDA, and Janssen Pharmaceuticals. With a focus on giving structure to complex datasets in an intuitive web-based interface, One Codex has built a platform accessible to both bench scientists and computational biologists.
About One Codex
One Codex is a leading data platform for microbial genomics, supporting taxonomic and functional analysis of next-generation sequencing (NGS) data. Use cases include viral metagenomics, infectious disease diagnostics, microbiome profiling, and comparative genomics applications. Founded in 2014, the One Codex platform counts thousands of users across leading academic institutions, biotechnology companies, and public sector organizations. One Codex's cloud-based solution is the only microbial genomics platform that provides HIPAA-level security, as well as other strong compliance and audit guarantees. To learn more, visit http://www.onecodex.com. One Codex products are designed for Research Use Only.